Celebrities that Love Sea Buckthorn for Health & Beauty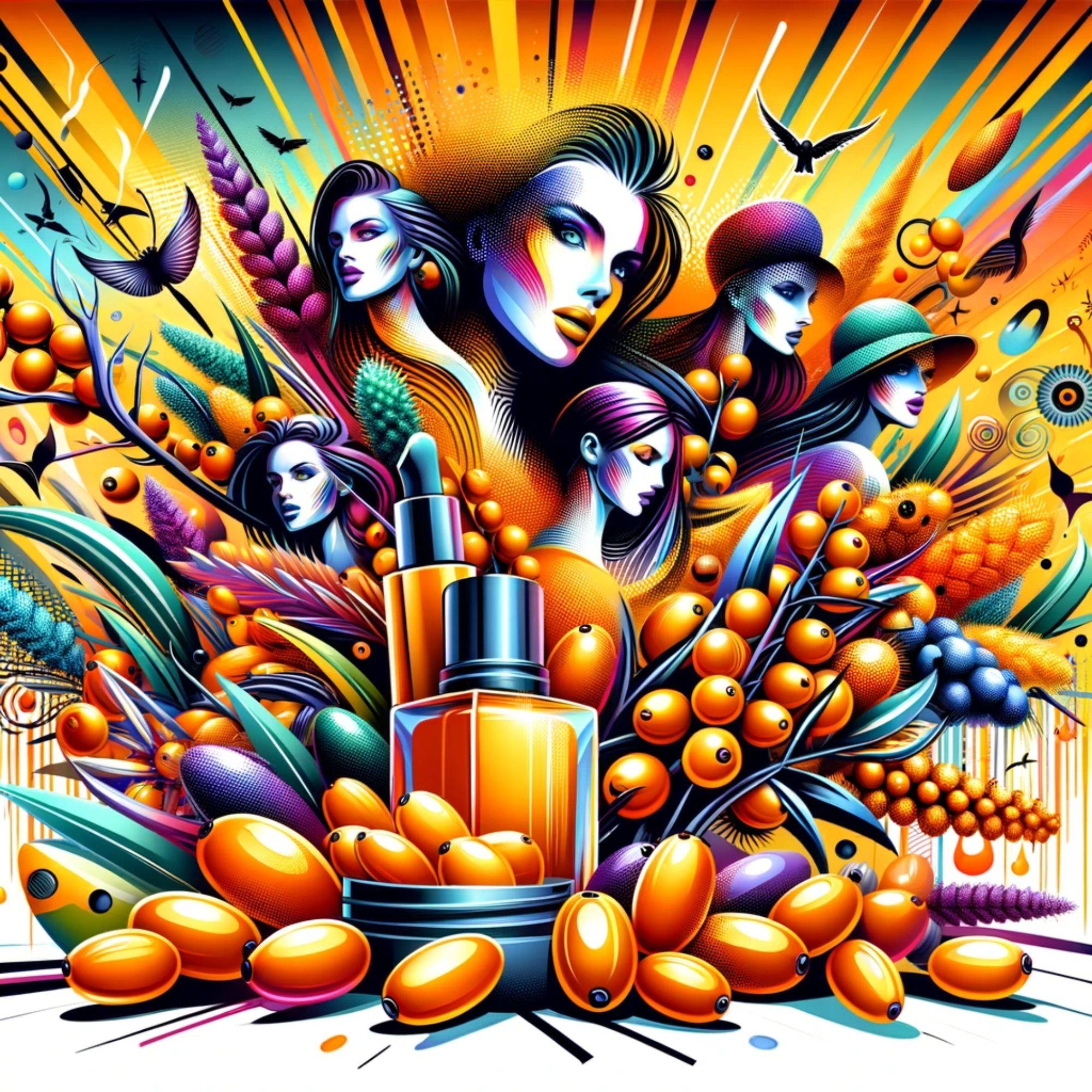 Maybe you've noticed that sea buckthorn seems to be popping up everywhere lately, from news blurbs about its health benefits to social media feeds filled with celebrities who hold it as the holy grail of health, vitality, and beauty.
We think sea buckthorn/omega 7 is wonderful and are excited to see how celebrities are driving trends and encouraging more people to explore the benefits of sea buckthorn for themselves.
Why Celebrities LOVE Sea Buckthorn
We've seen more headlines lately from celebrities who are touting the benefits of sea buckthorn, whether it's used as an ingredient in skincare, as pure oil applied directly to the hair and skin, or for its nutritional benefits.
What is it about the benefits of sea buckthorn/omega 7 that have caught the attention of those who cater to the stars? Here's a list of just a few of the top beauty benefits of sea buckthorn.... JUST a few.
Moisturizes dry skin


Helps to maintain moisture in normal skin


Soothing for irritated skin and reduces redness from inflammation


Antioxidant action works to repair skin damage from the sun


Promotes cellular regeneration


Can reduce the appearance of scars over time
Soothes and promotes healing of acne and breakouts from rosacea


Strengthens the skin's barrier


Reduces hyperpigmentation


Strengthens hair and prevents breakage


It may stimulate hair growth
While they may have access to more products and procedures, at the end of the day, celebrities are people just like us who are dealing with skincare and health concerns of their own. The fact that they're turning to sea buckthorn when they have practically everything at their disposal just shows how amazing it really is.
Which Celebrities Exactly are touting sea buckthorn?
We've come across several mentions that Lorri Goddard, who is the hair colorist of Ashley Oleson, can't sing enough praises of sea buckthorn for hair health. Ashely Oleson has long, beautiful tresses that spark envy in many, and it turns out that sea buckthorn might be the key.
Goddard has also worked with other celebrities like Charlize Theron and Resse Witherspoon and has said that she notices a difference in her own hair when she doesn't use it. Our suspicion is that she has even more famous clients who have discovered the beauty of sea buckthorn as well.
Gwyneth Paltrow has never been shy when sharing products and supplements that she loves. We've noticed that a couple of products that have been introduced by her brand GOOP and her own personal routines have something in common – sea buckthorn oil.
One of GOOP's products is a hair serum with sea buckthorn oil. Our suggestion is to skip the fancy packaging and processing, saving you cash, and apply pure sea buckthorn oil to your hair or mix it with your preferred conditioner or hair treatment.
SIBU's T7® sea buckthorn oils are lab verified to the the most potent on the market, meaning faster and more profound, noticeable beauty benefits.
Kourtney Kardashian has been reported to care for her skin using a process called oil cleansing. Contrary to what you might think, oil cleansing is a way of clearing excess oil from the skin and can be good for acne-prone skin.
The idea is that dirt, oil, and problematic debris bond to the oil when applied to the skin and then is whisked away as the oil is removed. One of her favorite oil cleansing products contains sea buckthorn oil.
If you want to try oil cleansing with sea buckthorn without spending a fortune on a celebrity-endorsed oil, you can make your own using our 100% pure, therapeutic grade sea buckthorn seed oil.
Have you ever looked at Salma Hayek and wondered what her secret to seemingly ageless beauty is? Her morning juice might be a big part of the picture. Each morning, she enjoys blended juice that contains orange juice, turmeric, black pepper, and sea buckthorn puree.
The sea buckthorn puree adds an anti-inflammatory and anti-oxidant boost. Salma Hayek, who is currently 57, not only gets a beauty boost from her juice, but sea buckthorn is amazing for combating the inflammation and associated stiffness that likes to set in as we age.
And where can you find the most potent, pure, all organic sea buckthorn juice? None other than here at SIBU in our 100% Omega 7 Pure Sea Buckthorn juice supplement. Try yours for a beauty and youth boost today.
Sea Buckthorn has been listed as one of the health and beauty items that Rosario Dawson can't live without. Rosario Dawson is also an activist for the rights of women and girls, as well as environmental justice – two issues that are also important to us at SIBU.
John Legend has gone beyond using sea buckthorn oil for himself. He has created a skincare line for melanin-rich skin that features sea buckthorn oil as one of the starring components. After recognizing the ability of sea buckthorn to both moisturize and retain moisture while improving the overall health of the skin, we can see why adding sea buckthorn to his skincare products was a no-brainer.
For an all-nourishing, all-organic facial oil that outperforms even the most lavish beauty products on the market, try SIBU Luxe Oil
Be Your Own Celebrity! Experience The famous benefits of sea buckthorn
Sea Buckthorn is one of nature's wonders that has gained popularity in all circles of life. You don't need to be a celebrity to enjoy the benefits of sea buckthorn/omega-7, but you can see what the talk is all about for yourself. Whether it's sea buckthorn puree, supplements, or oil, there's a sea buckthorn product that's right for you.