Highest Quality Sea Buckthorn Oil in the World for Your Business
Our Sea Berry (Sea Buckthorn) is harvested andprocessed through our proprietary T7 quality promiseto ensure you receive the highest quality of sea buckthorn available anywhere in the world.

Turkestanica Sea Buckthorn contains the highest concentration of omega 7. Guaranteed 40%+ Omega 7

Super critical co2 extraction
The most effective & clean extraction technology ensuring the highest concentration of nutrients are preserved

All SIBU Sea Buckthorn ingredients are double tested by independent laboratories to ensure nutrient efficacy

Fair trade practices and sustainable hand harvesting protects valuable natural resources and supports local communities and families
Looking for large Volume Quantity for manufacturing?
Get started by filling out this form
full of goodness
Purest + Most Potent in the Industry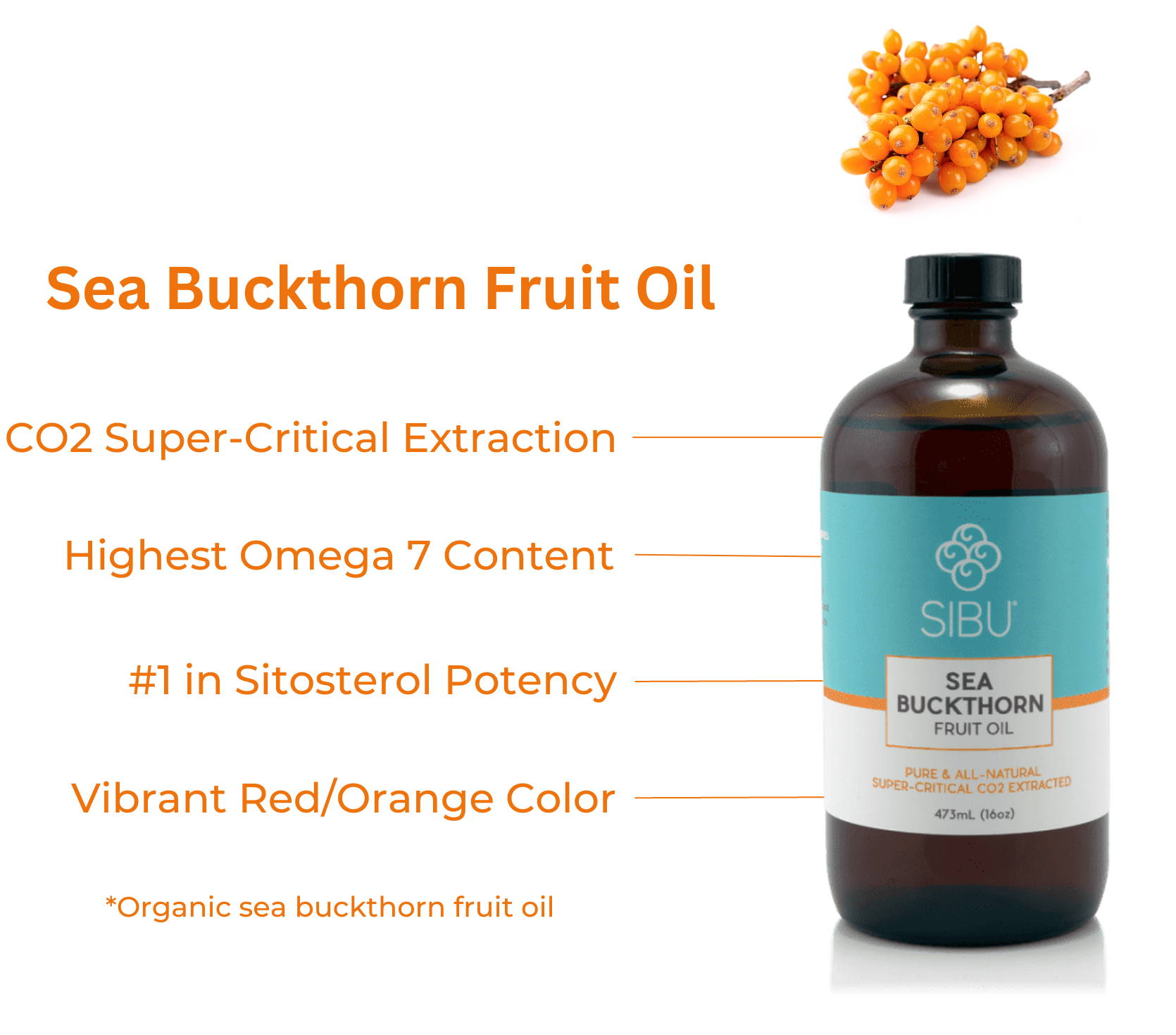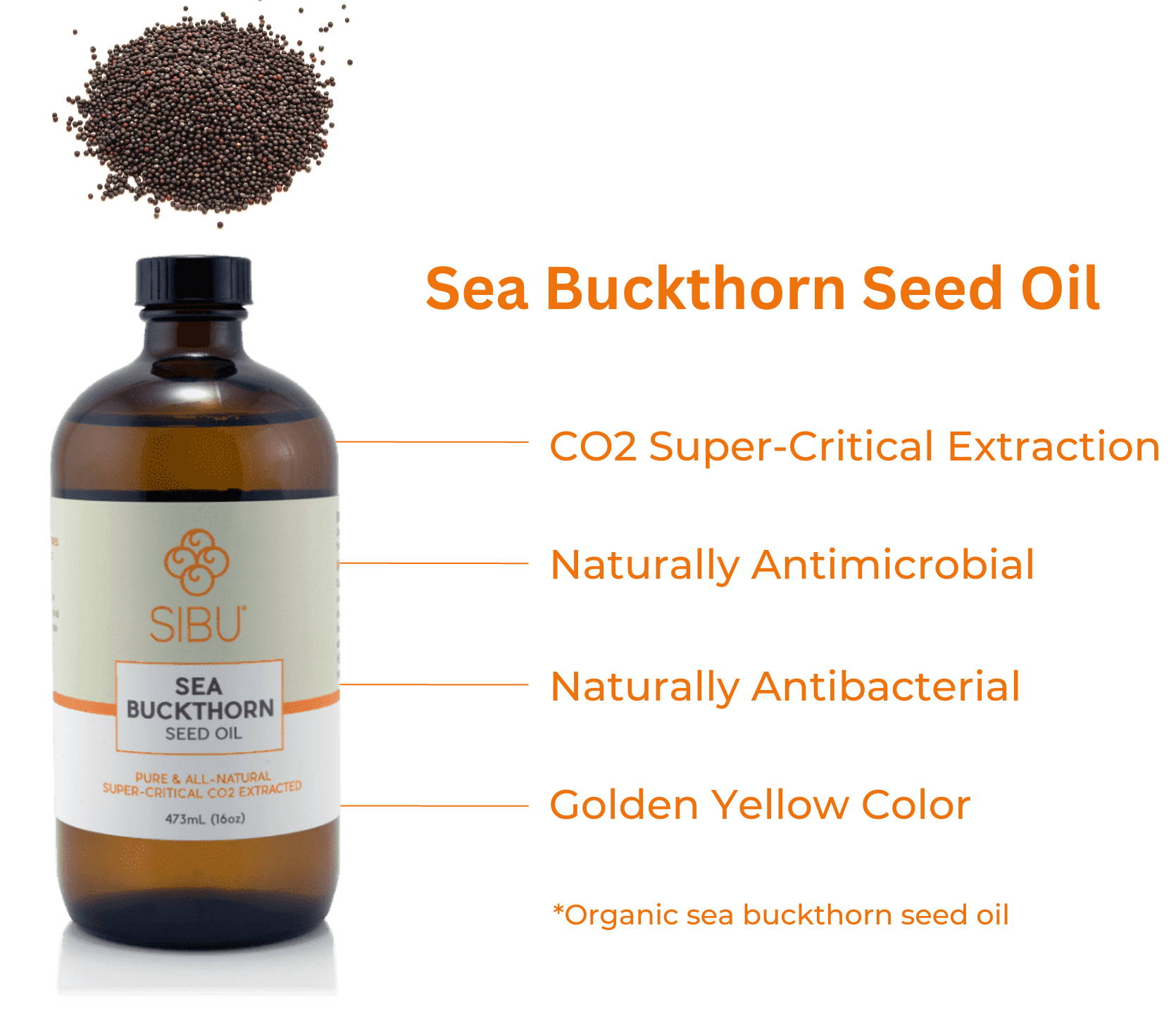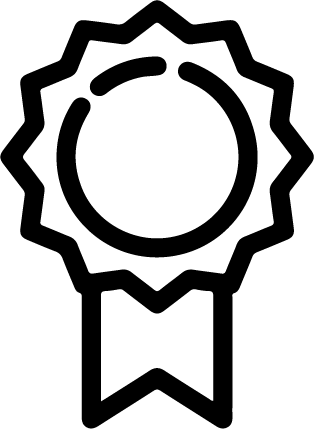 Sea Buckthorn fruit oil is the world's most abundant source of the elusive healthy fat, palmitoleic acid (omega 7). Ingesting omega 7 from Sea Buckthorn oil nourishes from the inside-out for healthy skin, hair, and nails. Internal benefits include a healthy cardiovascular system, digestive health, and relief from dry mucous membranes such as dry eye and vaginal dryness.
Support Healthy Hair, Skin & Nails
May Improve Acne, Rosace & Eczema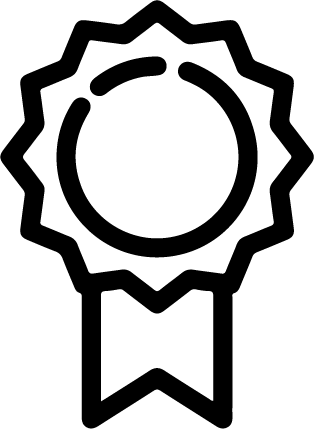 Sea Buckthorn seed oil is rich in alpha linoleic acid (omega 3) and linoleic acid (omega 6) in the optimal 1:1 ratio and is naturally loaded with vitamin E. Sea Buckthorn seed oil is a beautiful golden yellow and rubs on clear when applied directly to the skin. Sea Buckthorn seed oil can also be ingested for added health and skin support.
Naturally Antimicrobial, Antibacterial

Minimizes Fine Lines & Wrinkles
May Improve Acne, Rosacea & Eczema

Soothes Problematic & Damaged Skin
Beware of
Adulterated Oil!
Most Seabuckthorn on the market is adulterated. We have the lab tests
to prove it. Tests are available upon request.
Not only do we test our Sea Buckthorn oil vigorously, we actually control
the source from the hand-harvesting of the berries from wild plants in
the Himalayas to the bottling of our end-products and bulk raws.
Customers can rest assured that our Sea Buckthorn oil is of the
utmost purity and potency. COA/MSDS docs upon request.

Not all Sea Buckthorn
is created equal
Harvested in the most socially responsible and environmentally sensitive way,
we make sure our Sea Buckthorn is produced through our
proprietary process to ensure you receive
nothing but the highest quality product
every time.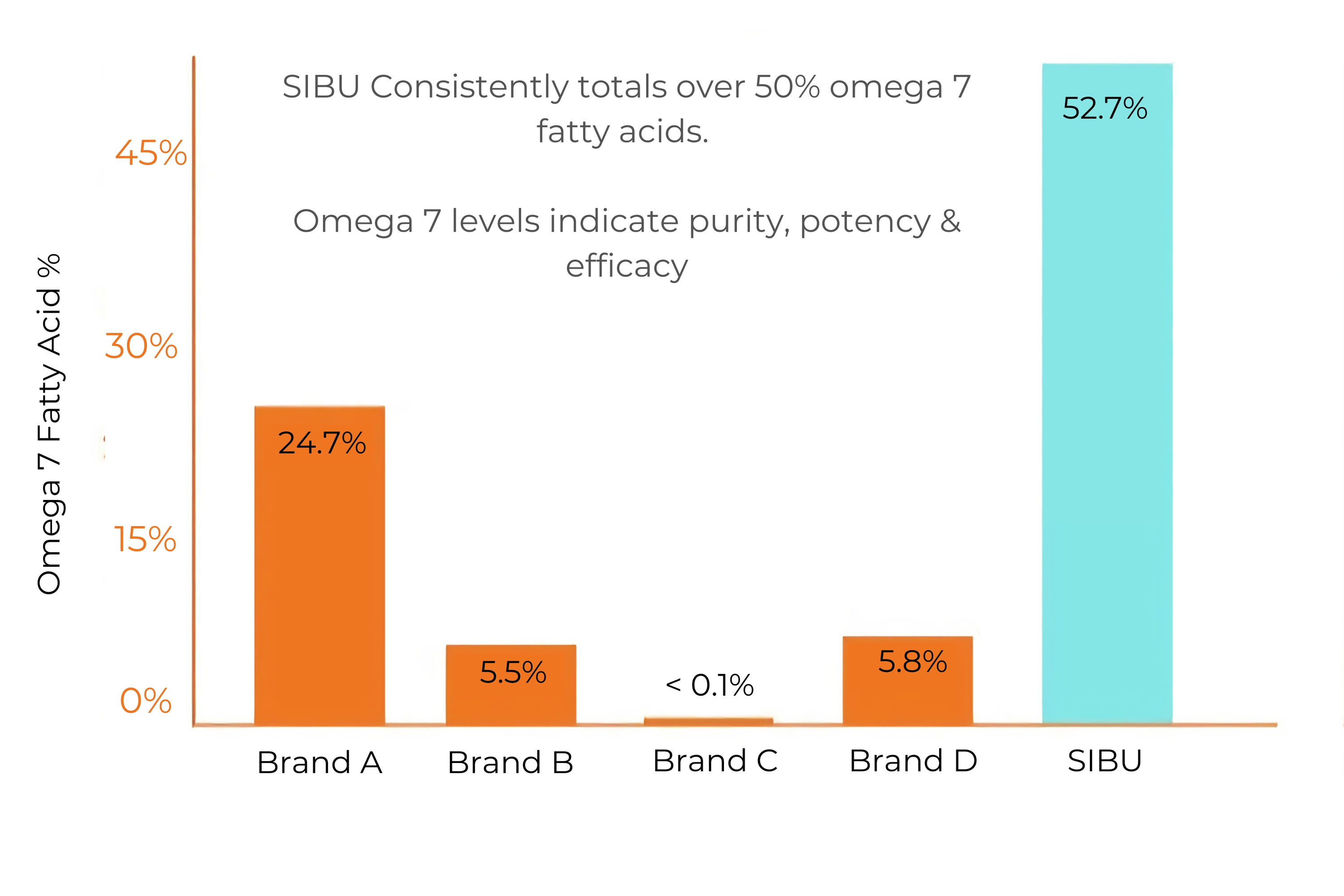 SIBU consistently totals over 50% Palmitoleic and Cis-Vaccenic Omega 7 Fatty Acids.
Omega 7 levels indicate purity, potency, and efficacy.