Men's Skin Care Matters Too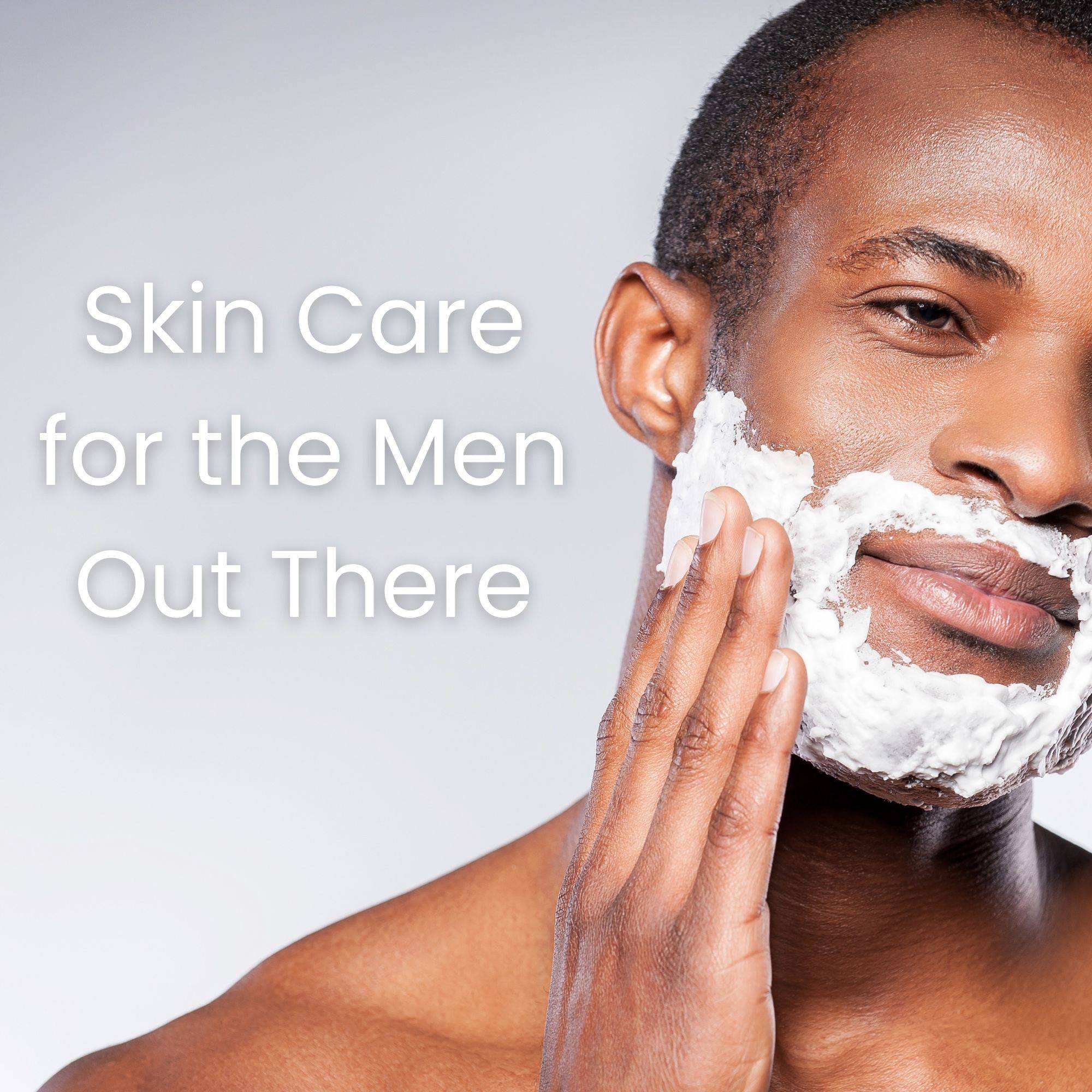 Men's Skin Care Matters Too
Let's show a little love to all the men out there! Often overlooked in the world of skincare, you dudes need to be keeping your skin healthy, too.
There are a couple basic differences between men's skin versus women's skin.
Men's skin tends to be thicker, tougher, and more on the oily side. As men and women age differently, men tend to retain firmer, more collagenated skin longer into life. In a society that has long skewed towards valuing "ruggedness" in a man, these natural attributes of a man's skin are quite appealing and are probably the reason men's skincare has fallen under the radar.
But skin is the largest organ in our bodies and its health knows no gender!
Healthy skin is equally important across the board and while many men may choose to stick with a more basic approach, maintaining a healthy skincare routine is paramount to ensuring the wellbeing of our whole bodies.
Without further ado, here are our top picks for all the fellas looking to begin or enhance their skincare journey.
The Cleansing Face & Body Bar | Facial Cleanser or Shower Bar
Healthy skin requires a clean slate: it is essential to remove all the surface dirt, debris, and dead skin cells for your skin to better renew itself!
Gently cleansing the skin encourages cellular turnover- soughing off dead skin to make way for fresh new skin- and ensures a clean environment so that the new skin cells coming in will be healthy and radiant.
Perfectly designed to treat the whole body, face included, the SIBU Cleansing Face and Body Bar features soothing oatmeal and citrus in addition to hydrating and nourishing sea buckthorn.
The Cleansing Face and Body Bar is antibacterial, antimicrobial, and can be very helpful for acne and can help skin conditions like eczema, rosacea and psoriasi. Easy to throw in the shower to make sure you hit your face as well as your body, this cleansing bar also makes for a perfect shaving lather.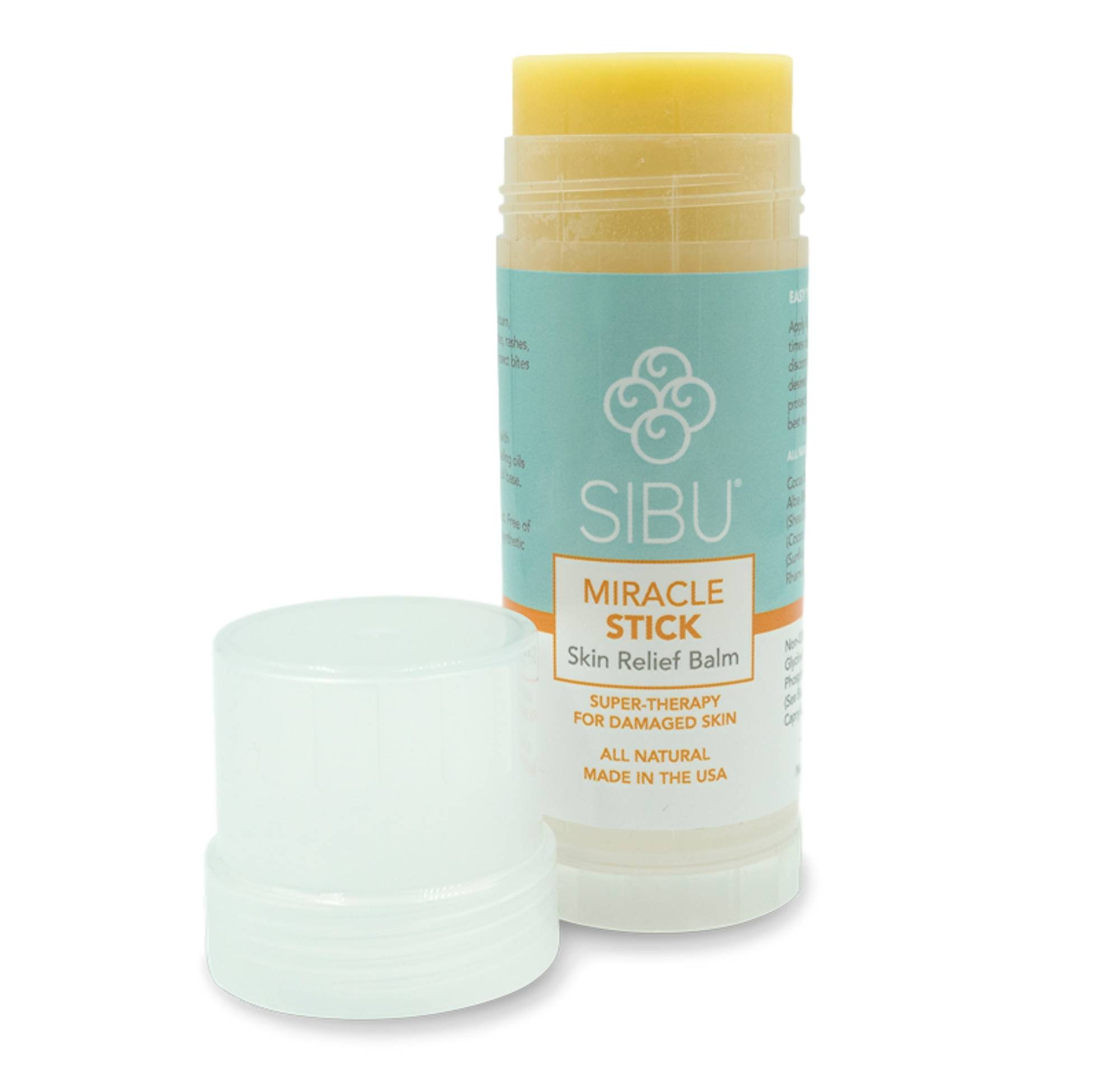 The Miracle Stick | Never Dry, Chapped, Chaffed, Cracked... Ever.
Say goodbye to rough, chapped skin for good!
The Miracle Stick addresses damaged skin, making it the ultimate answer to dry, cracked hands from manual labor, lifting at the gym, or whatever tough-guy activity you enjoy. The Miracle Stick is a butter balm in a convenient and easy-to-apply stick form made with cocoa butter, shea butter, coconut oil, and of course, sea buckthorn oil.
Amazing for soothing chafing from friction, sun, and wind, this balm stick is perfect to keep on hand for cycling, skiing, snowboarding, surfing, climbing, and distance running. Pop it in your bag and never be without this instant healing solution.

Hydrating Facial Serum | The Best Men's Aftershave?
The benefits of sea buckthorn berry for your skin are innumerate!
This berry contains a wealth of vitamins and nutrients, including vitamins A, C, E, omegas 3, 6, 9, and the much more rare omega 7. These antioxidants and fatty acids make the sea buckthorn berry uniquely able to help with a wide variety of skin issues such as wrinkles and loss of collagen, acne, eczema, and general dry and itchiness.
So when you take this super berry and formulate it with uber-hydrating hyaluronic acid to make the Hydrating Facial Serum, it's a no-brainer to add this simple step to even a minimalist skincare routine. Added bonus: this Hydrating Facial Serum makes for the perfect skin healing and hydrating aftershave!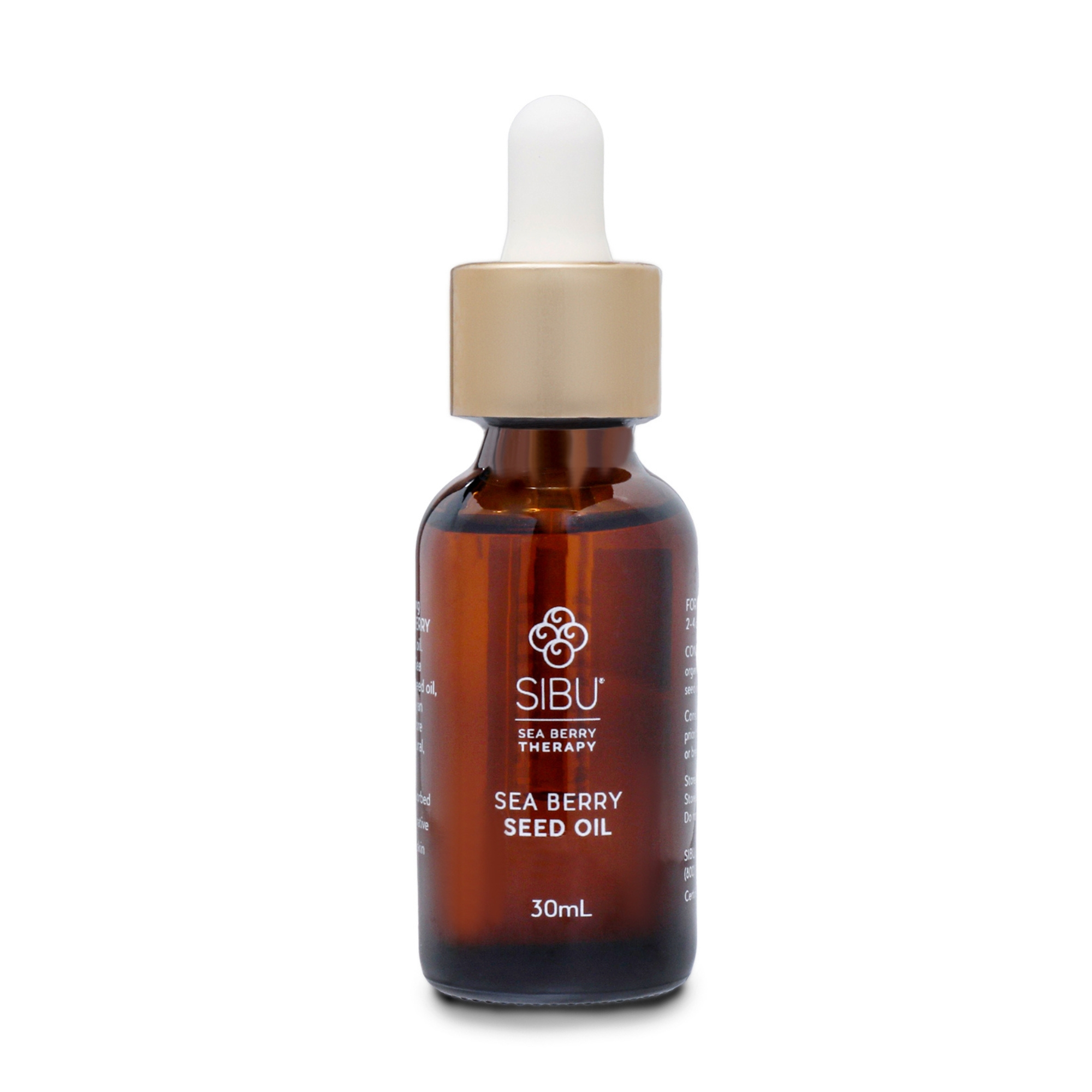 Sea Berry Seed Oil | For A Better Looking & Feeling Beard
Serving up just the purest, organic sea buckthorn oil, SIBU Sea Berry Seed Oil is a must-have on any shelf.
But this oil isn't just for your skin: using a beard oil is a must for all of you bearded individuals out there. Beard oils are used for softening and taming beard hairs and preventing itchiness, flakiness, and inflamed follicles below the beard.
Simply massage the naturally soothing Sea Berry Seed Oil into your entire beard area on a regular basis to keep your beard soft, ward off irritating beard flakes, and to prevent acne and folliculitis from forming at the base of your beard hairs.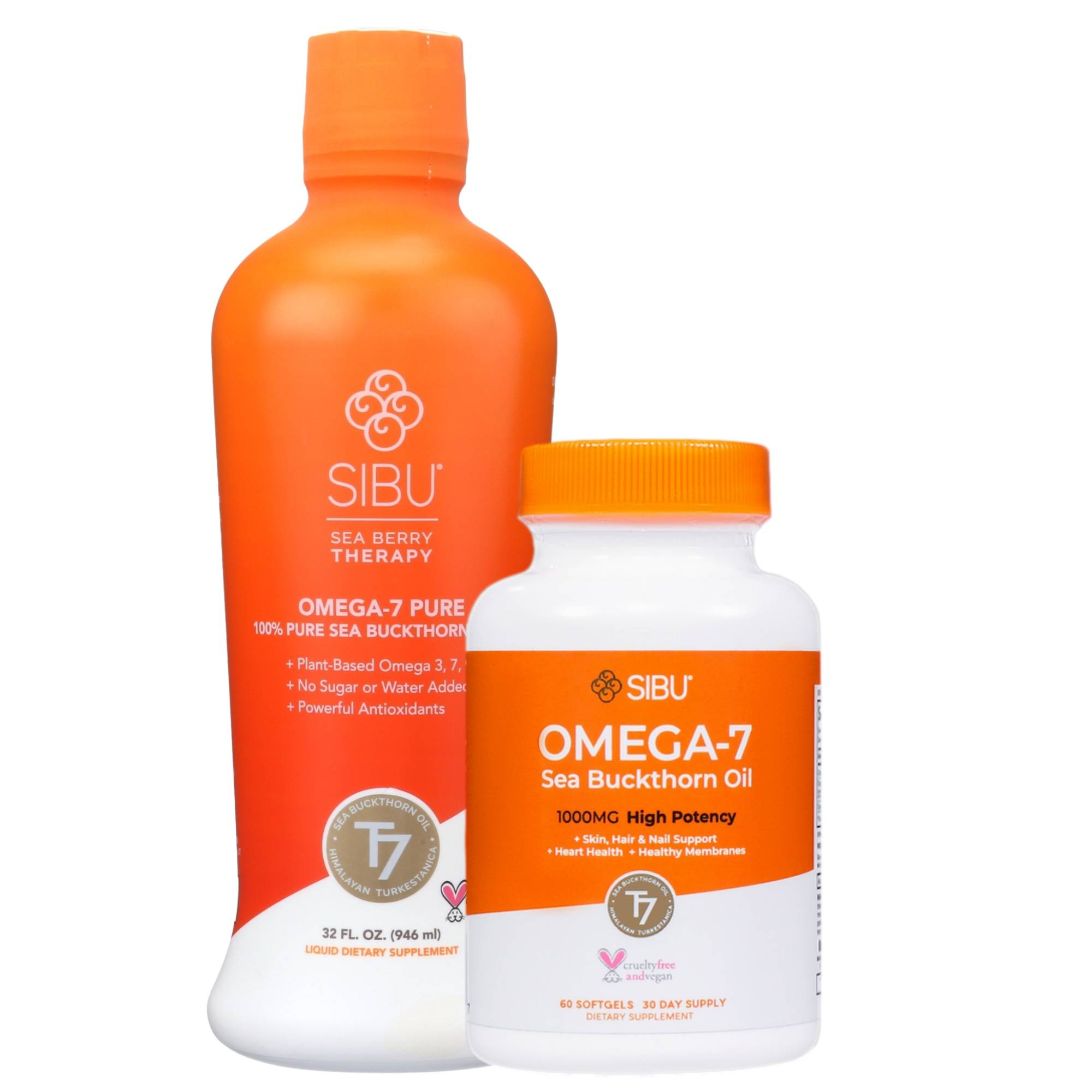 Omega 7 Supplements | Feed Your Body
With all those aforementioned skin benefits, you know sea buckthorn berry is going to be incredible for your body as well!
Even the most basic routine is incomplete without a solid supplemental lineup to keep your body functioning at its best. Try your 100% organic and sustainably sourced sea buckthorn supplements either in a gel capsule or in the more potent purée for a daily dose of this nutrient dense superfood.
Taken internally, sea buckthorn promotes healthy skin and healthy collagen production, fortifies your immune system, and keeps your heart and cardiovascular system running strong! Its super potent antioxidants also make it necessary protection against pollutants, toxins, and environmental stressors that cause your body to break down if untreated.