SIBU Sea Berry Seed Oil Expert Beauty Reviews
Beauty Tap's "Beauty Experts" love SIBU! These Aestheticians, Cosmetologists, and Make-up Artists Know What they're Talking About!"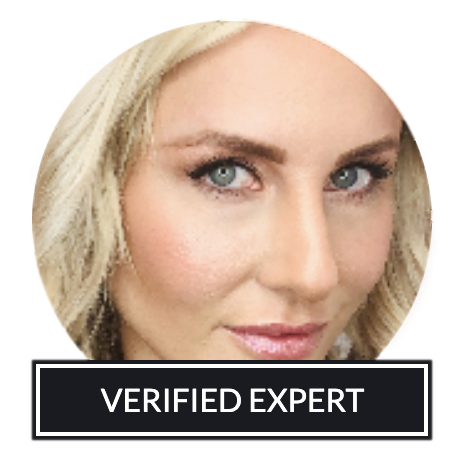 Tessa Dean | Licensed Esthetician
I've been using this Sea Berry Seed Oil for a little over a week and I'm really enjoying it. I am rosacea prone and this soothes my skin. I have been using this morning and night and when I wake up I don't have the redness in my cheeks like I usually do. I like to pat this into the skin and apply moisturizer over the top. Being it absorbs completely I never feel greasy even adding the moisturizer. I feel this would be a really great product to use post micro-needling treatment/chemical peels and microdermabrasion . Especially with all the tissue repair and regeneration properties it will soothe and accelerate the healing process. It would also be good for someone if they are having an eczema flareup or adverse reaction to skin care products. I am definitely going to keep using it and I can see myself keeping this on hand in my product Arsenal. I may even offer it to clients post treatment in the future. Having something pure and natural that also works is always such a good feeling. Look forward to seeing more benefits as time goes on.

Tokyo Kho | Licensed Cosmetologist
Loving this super light-weight Sea Berry Seed Oil by SIBU! As the warm weather approaches, this was a great alternative to super thick, and heavy sunscreens. It is very hydrating to the face and scalp! I suffer with eczema on various parts of my face and scalp, and it was very helpful to apply a few drops after washing my hair. There was less itchiness and irritation, and also helped with inflammation of a new pimple that tried to appear. I love the application nozzle which helps you distribute the perfect amounts of drops to any affected area. Most products distract you with strong scents and perfumes. I loved that this is Paraben, Sulfate, and Cruelty free. Since the pandemic, I haven't been applying foundation or makeup. I was able to use this oil to remove my makeup completely after a private work event. I noticed that my skin felt so much softer and smoother the following morning after using this product before bed. Pairs very well with water based toners after cleansing!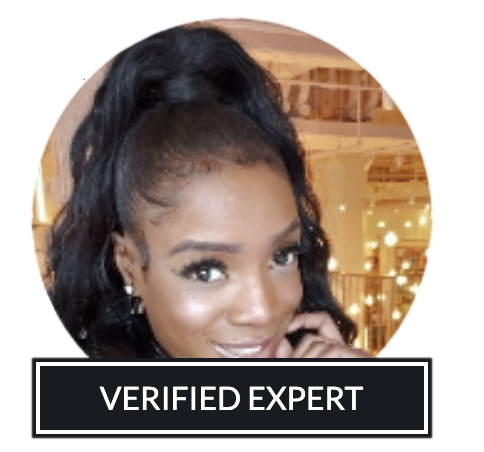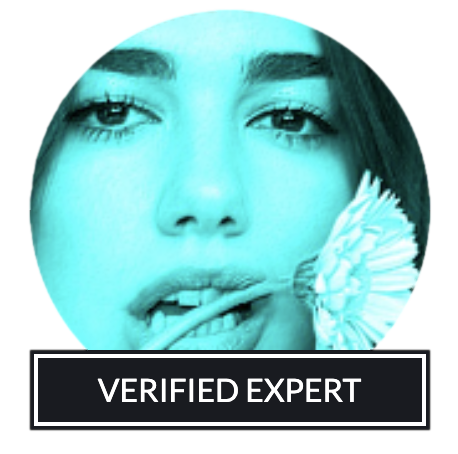 C Marq. | Professional Product Reviewer
I love using facial oils. They're specially tailored to work with your natural oils to help keep your skin balanced.
Sea buckthorn oil is extracted from the berries, leaves, and seeds of the sea buckthorn plant, a small shrub that grows in the Himalayan region. Sea buckthorn oil also has some anti-aging benefits. I have been using this SIBU Sea Berry Seed Oil in my morning and night routines. I love how this serum soaks into my skin, and I have noticed a few acne scars on the side of my face slowly starting to heal as well. I also noticed since I started using this oil, I have fewer acne issues. Sibu Sea Berry Seed oil spreads well and absorbs quickly melting into the skin, producing beautiful smooth results. The oil is moisturizing and soothing on my skin. The scent is interesting and not overwhelming.


Amanda Wingster | Professional Beauty Advisor
I LOVE a good oil in my routine and I would say this is one of my favorites. I have normal to dry skin and I use oil morning and night, even in the summer. It is not a dry oil, but it absorbs very quickly and leaves such a beautiful healthy glow. Once it melts into the skin there is no residue at all which is wild. It is so light and my skin is so unbelievably soft. I haven't had a single break out under my mask since I started using this oil as well. It doesn't smell super great if you take a wiff of the bottle, BUT once it's on, the smell dissipates almost immediately. Its 100% therapeutic grade organic Sea Berry (or Seabuckthorn) oil. One single ingredient that has made such an impact in my routine. I really have enjoyed using this oil. I love the history behind the people that harvest and process the oil too, it subconsciously makes me feel more connected. Like I'm using something that puts good into the world, silly as that may sound. 10 out of 10 would recommend this oil to anyone. Dry, oily, guys, acne prone, literally everyone would love this oil. My skin is calm, soft and looks really healthy.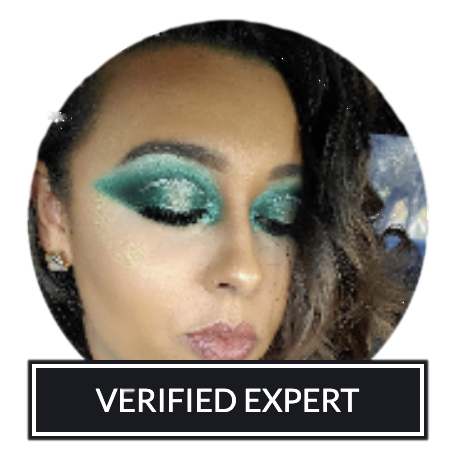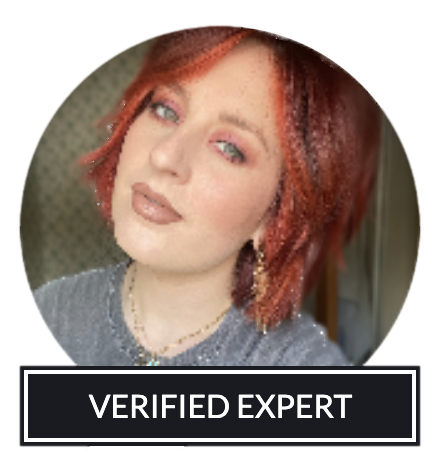 Jacqueline Hoffmann | Beauty Expert
Let me start by saying I am a natural redhead with light eyes and sensitive skin. This makes me much more prone to wrinkles and sun damage. I also have rosacea and am on the hunt for a light weight product that would address all of my issues. It has definitely calmed the appearance of my rosacea, which I am super happy about! The sea buckthorn oil in this product is incredible in giving the skin a youthful, luminous glow which I am ALL ABOUT. Preserving my youthful glow is so important to me. If I could stop time, I would, but I can't and the best alternative was adding this product into my skincare routine. Sometimes I even add a little left over to my cuticles and it makes my 2 week manicure look nice and fresh! I would highly recommend this product!

Brittany Kondilas Powell | Certified Make-Up Artist
I am very new to this product but let me just say it is a must have! I heard that it was good for problematic skin and I've recently developed weird patches on my skin one on my stomach and on my chest with 3-4 days the weird dry patch was gone and the deepened color has returned back to normal. I am going to also try this on my nails as I hear it works wonders for as well. I have been using it on my fave I will say it'll lit bit goes a long way. It's very hydrating and keeps my skin very moist and dewy. I highly recommend for any scarring or redness or irritated skin. The price point is also really good I would definitely pair along with the supplement as it does enhances results I believe. I am currently buying one for cousin who has eczema.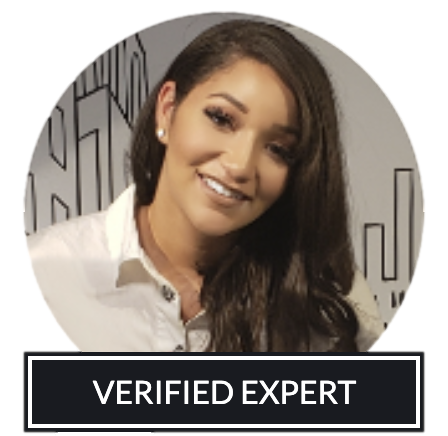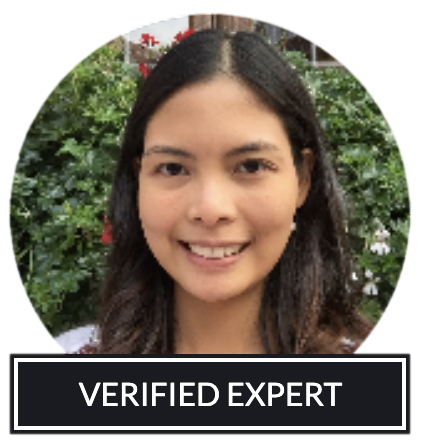 Erika Chan | National Certificate in Beauty Care
Sea buckhorn has many health benefits and I'm so excited to see the full effect of Sibu on my skin especially for the fact that it 100% pure USDA Organic sea buckthorn seed oil. After 2 weeks of testing, I found that it has helped replenish my skin from sun damage and dryness. I had just come back from a trip to Hawaii and I wish I had this during my trip to keep my skin nourished. I think that this is a nice multi-use oil that I can take anywhere. Scent is mild and I consider this oil on the lighter side. Not thick and heavy on skin. It should be good for use on any skin type. You only need a few drops to rehydrate dry skin. Sibu sea berry oil is rich in omega 7 which helps to protect from sun damage, reduce inflammation and promote skin elasticity. I highly recommend for you to try it as skin remedy.

Stephanie Parada | Professional Beauty Influencer
I applied the SIBU Sea Berry Oil for about 4 weeks to a couple of pimples on my face, fine lines around my eyes, and even my nails just to experiment with the product. I have to say it worked wonders on my skin, it feels soft, the pimples scars have completely healed, and my fine lines have been reduced, my nails are stronger and fully recovered from constantly wearing acrylic powder and nail polish. It has a light consistency with little to no scent. I believe it is perfect for people with sensitive skin, it didn't cause me any irritations and its main purpose is to treat problematic skin. What I also love about this product is that it is made with USDA Organic Sea Buckthorn Seed Oil! It contains Omega 7 which has anti-inflammatory effects on our skin and promotes collagen generation. This is a product you must try!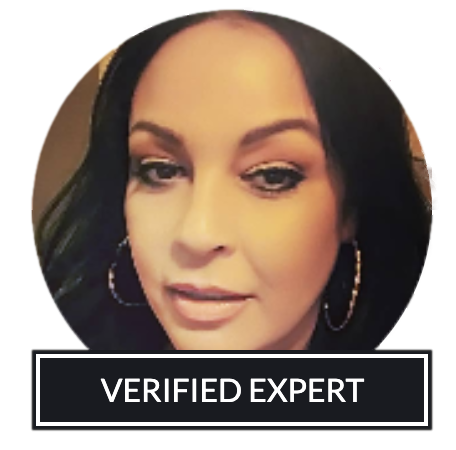 Amy Abreu | Beauty & Wellness Consultant
I was beyond excited to try this SIBU Sea Berry Seed Oil. I'm a huge fan of oils and let me just tell you this
Sea Buckthorn Seed Oil is fantastic. Just when I thought I had my favorite go to oil lol well I was wrong.
I am in love with this product. It is 100% Therapeutic organic grade all natural moisturizer. My skin is a bit more on the dry side so i'm using it daily twice a day as part of my morning skin care routine and evening. Since I've been using it I noticed my fine lines were a lot less noticeable. My skin looks hydrated and dewy. It has helped me with my sun spots as this has always been a challenge for me to maintain being that I live in a tropical state and I love the sun. I like that it absorbs quickly and it is not sticky. This powerhouse oil is perfect for all skin types and targets problematic skin. What ever your skin care concerns are be sure that you can use this oil. I highly recommend this oil not only for your face but for the body as well. Quick tip , I have added 2 drops to my body moisturizer and my skin feels extra soft.


Mecca Cotton | Licensed Esthetician
I'm over the moon about Sibu Sea buckthorn oil! It is a lightweight formula made with 100% Sea buckthorn Oil that not only nourishes the skin and provides anti-oxidants that protect the skin from harmful environmental stressors and promotes healing of the dry, irritated skin, while diminishing the look of acne and boosting cell turn over for newer, healthier skin! It is perfect for day time and night time application. The scent has a very earthy, wood smell. I love to incorporate oils at the end of my routine right after my treatment serums. I take 3-5 drops in my hand and rub it together to warm the product up and do a little face massage for tightening and toning and then finish with a thick moisturizer in the evening. Over the course of 2 weeks I have noticed a great increase of hydration retention and elasticity. I had a few hormonal breakouts that quickly subsided within a day with very minimal scarring. I was also experiencing very dry, flaky, inflamed patches of skin between my eyes which also subsided almost immediately. Apply after exfoliating for better results.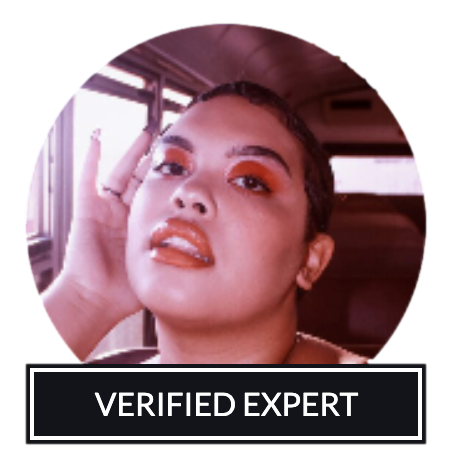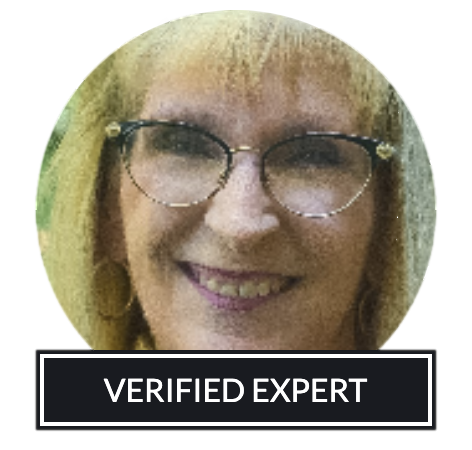 Brenda Findley | Beauty Advisor
The SIBU Sea Buckthorn Oil is so pleasant to apply; it definitely absorbs like an oil. I could actually feel it sinking into my skin when applied--a very "powerful" feeling, I thought. The fragrance was not what I would call "medicinal," but it really communicates a "we mean business" feeling during the application process.
Upon first application, I was totally amazed to see that this oil left my skin absolutely glowing, almost as if it were lit from within. I was likewise totally amazed to see that this Sea Buckthorn Oil also appeared to smooth out the small wrinkles around my lips and cheeks. They seemed to just disappear ! I also believe this SIBU Sea Buckthorn Oil is helping to lighten the brown "too-much-sun" spots on my face--SO encouraging!!! I highly recommend this SIBU oil and will continue to use it as part of my daily skincare routine.

Kayla Ra'Nae | Beauty Expert
I'm honored to introduce the SIBU Sea Berry Therapy - Sea Berry Seed Oil! It's curated with 100% therapeutic grade organic Sea Buckthorn Oil (1 ingredient) = 30ml of Luxury Healing from a beautifully authentic orange-colored serum! This serum smells like OMEGA-7 (healthy natural scent, not overpowering). I observed a lightweight and delicately rich oil. After applying to my face, my skin starts off with a warm, dewy glow. Once the Sea Buckthorn Oil melts into my skin in 10 mins , I can visibly notice how my face transformed into a nourished matte-glow. Is there such thing as a "matte-glow"? Yes! Thanks SIBU! My skin appears to become more even, hydrated, plump, & supple. I applied this serum to my face, as well as, my eczema underneath my nose and on my arms. Honey, let me share with you! I love how the Sea Buckthorn Oil gracefully medicated my skin concerns without any reactions at all and got right to work! I'm amazed by how quick my skin is healing & prepped for a day out! Sea Buckthorn won a spot serving as the 6th step I use to get GLAM in my skincare routine. Top it off with sunscreen and you're set! It's gentle for all skin types to enjoy!