Different Types of Exfoliation for Your Skin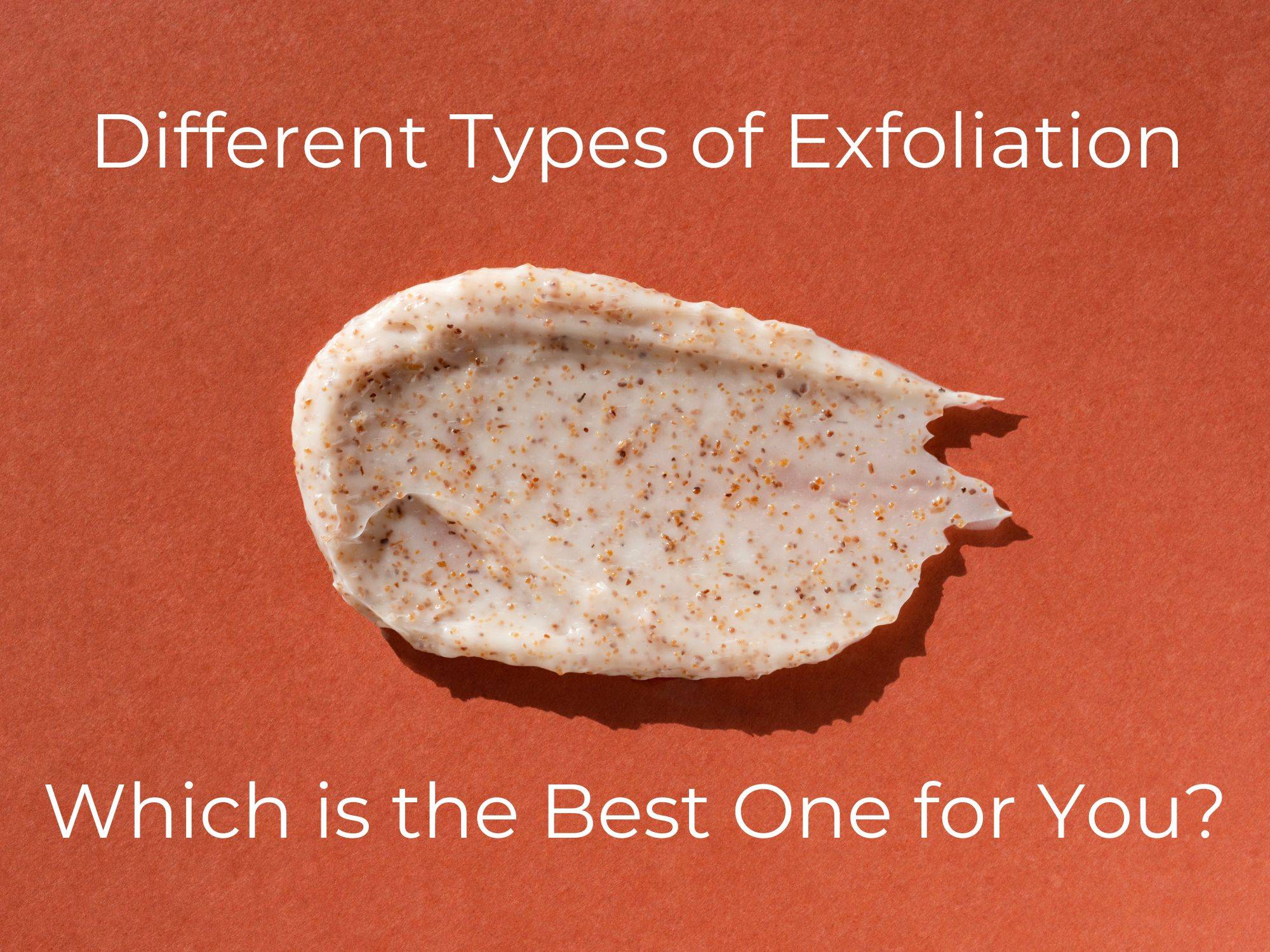 Super Benefits of Regular Exfoliation
If your skin is going through a dull, dry phase, a lack of exfoliation may be to blame. Dead skin cells that lay on the surface of the skin can cause a lackluster appearance and minimize any chance of a healthy, inner glow to shine through.
Exfoliating improves skin's clarity and elasticity while promoting a healthy, youthful radiance. Because of this, overall skin tone looks more even with regular exfoliation.
By exfoliating, the skin also becomes more moisturized. Any products applied to the skin after exfoliation are more easily absorbed into newer, softer skin cells that have surfaced.
What is Physical Exfoliation?
Facial scrubs and brushes are examples of physical exfoliation. A grainy scrub, like SIBU's Exfoliating Face & Body Scrub, is the perfect way to exfoliate dead, dry skin, and can be used on the face and body.
Investing in quality skin care products is crucial for maintaining a youthful, moisturized glow. Face and body scrubs with unnecessary chemicals, cleansing agents, and additives will dry out the face and are overall counterproductive to skin health.
For a milder exfoliation, try our Polishing Facial Cleanser made with fully bio-degradable jojoba oil beads.
What is Chemical Exfoliation?
Chemical exfoliation works the same way as physical exfoliation by unclogging pores and making the skin supple and dewy, minus the physical scrubbing. This type of exfoliation increases skin cell turnover rate, allowing for fresher, newer skin cells to make their way to the surface.
Instead of scrubbing away dead skin, chemical exfoliation is typically an acidic, liquid solution that peels off the microscopic yet noticeable dull top layer of skin. Be sure you're aware of the potential downsides of chemical peels
Is there a "Right" Way to Exfoliate?
Apply the product to clean skin in small, circular upward motions. Avoid tugging on the skin or pulling it downward.
Rinse skin with lukewarm (not hot) water.
Ensure not to over-exfoliate. A couple times a week is plenty, and sensitive skin may require less consistency.
What to Do After You Exfoliate for Better Results?
To enhance exfoliation's perks even further, apply moisturizer directly after use, when skin is still damp. Because moisturizers work to seal in moisture, the damper the skin, the better. Damp skin allows the moisturizer to absorb more easily (as opposed to dry skin).
Choose a hydrating, nourishing moisturizer to pair with a freshly exfoliated face. Our Nourishing Face Cream features our premium T7® Himalayan Sea Buckthorn Oil. It is quickly absorbed into the skin to create a healthy moisture barrier, which protects skin from harsh elements like weather and pollution.
What are the Best Times to Exfoliate?
If exfoliating during the daytime, ensure you're applying a sunscreen afterwards, and reapplying as needed. Sunscreen reduces signs of aging, reduces the appearance of fine lines and sunspots, etc. and can help your newly surfaced skin cells from sun damage.
If exfoliating before bed, consider adding a skin care oil afterwards, like our Sea Buckthorn Seed Oil is perfect to help accelerate tissue regeneration after a facial scrub for more youthful, renewed skin. Sea Buckthorn is rich in vitamins, minerals, and antioxidants, which is the perfect addition to a freshly exfoliated face.
Since skin cells turn over at night, topping off your skin care routine with a quality oil is bound to leave your skin looking and feeling supple and soft the next morning.
Overall, exfoliation is a crucial part of any skin care routine. By exfoliating consistently and doing so properly, you're setting your skin up for success.