Dry Eyes Solution: Sea Buckthorn Berry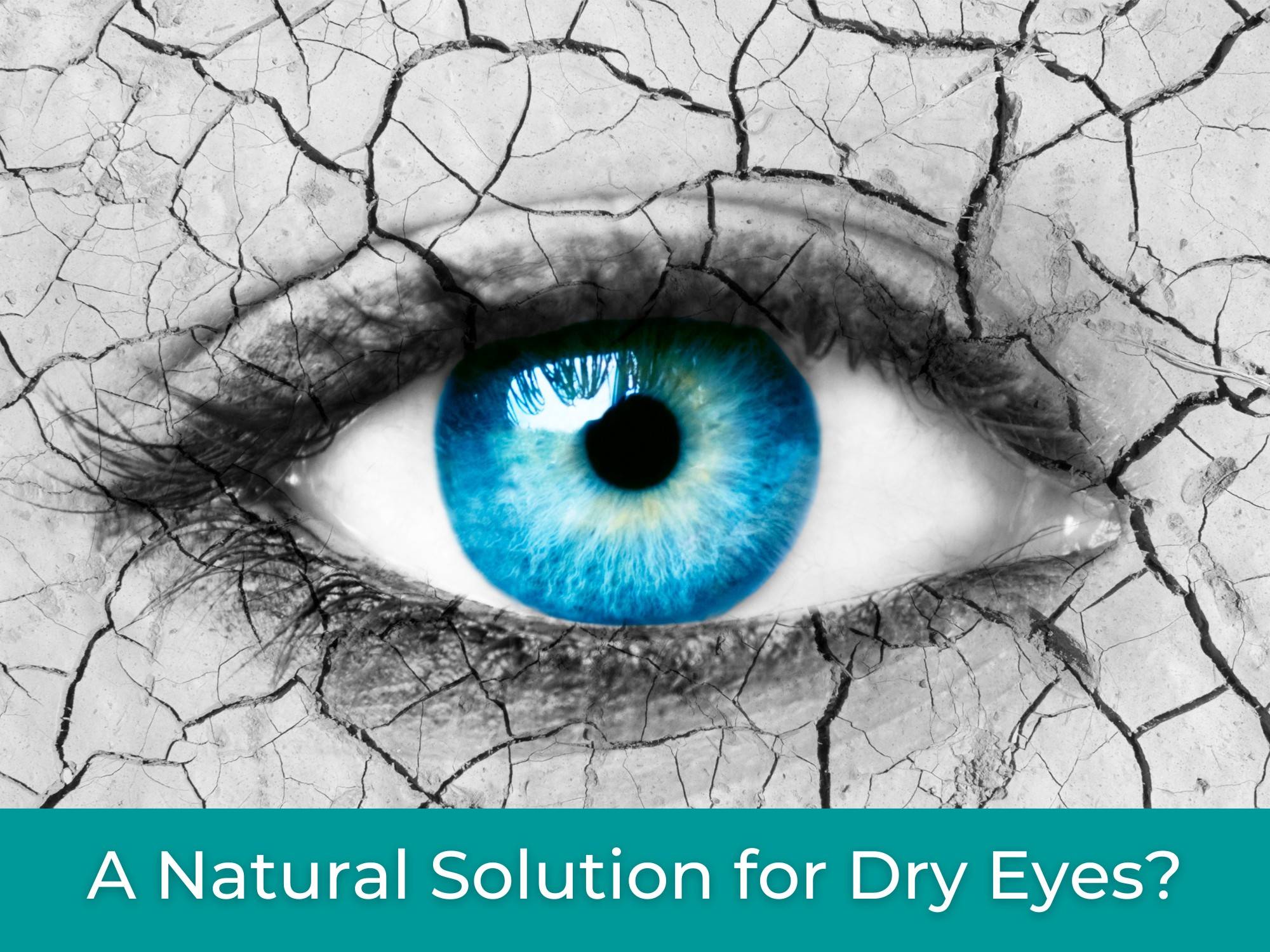 Dry Eyes? An Annoying, Irritating, Often Painful Problem... That Can Be Solved!
There are many environmental factors that can cause dry, itchy eyes, like working in the yard on a windy day. For these sporadic cases, simple eye drops or artificial tears should suffice, but if you suffer from dry eyes on a daily basis, you are probably wondering how to alleviate dry eyes once and for all. Daily doses of a natural supplement of sea buckthorn berry is an effective dry eye solution that works from the inside out.
Symptoms of Dry Eye Syndrome
If you suffer from any of these symptoms, you are in need of a dry eyes solution. Dry eye symptoms include:
Burning
Itching
Redness
Stinging pain
Pressure
Tired Eyes
Sandy or gritty feeling

Do you constantly feel like you have something in the corner of your eye? Then you need a dry eye solution
Terry Leonard, author and healthy lifestyle innovator, explains that there are two physical types of dry eye conditions.
There is the "aqueous deficient" dry eye, which is when the body simply does not produce sufficient tears or moisture; and the "evaporative" dry eye, which is when the moisture of the eye is normal, but the tear film layer is not healthy enough to keep the eye from drying out.
Regardless of the type, finding a solution that works for you to finally alleviate dry eyes is the goal.
There are many internal and external causes of dry eye. External sources that may cause you to need a dry eye solution are:
Wearing contacts
Working at a computer
Working outside or in a dusty environment
Living in a cold dry climate
Using forced air heat in winter months

In addition to outside influences, internally you may develop dry eyes as a result of:
Aging
Menopause
Dehydration
Medications
Sea Buckthorn as a Dry Eyes Solution?
This tiny bright orange berry is, as Terry Leonard says, a "nutrient bomb".
It has over 190 bioactive compounds, including the important omega fatty acids. Its abundance of omega 7 is what sets sea buckthorn apart. Omega-7 isn't readily available in natural sources of food, so a supplement is required, like sea buckthorn oil soft gels or the more potent, whole berry Omega-7 Pure.
Why SIBU Omega 7 for Dry Eyes?
With the reemergence of the sea buckthorn berry in general, particularly to alleviate dry eyes, many companies are jumping on the bandwagon and selling their own supplements.
However, not all sea buckthorn is created equal. Not all omega 7 can alleviate dry eyes in a meaningful way.
SIBU uses only berries that are harvested from the high-altitudes of the Himalayas. The extreme conditions result in a berry that is much more densely packed with beneficial bio-nutrients, most importantly, omega 7.
SIBU Omega 7 Pure is lab verified to be the world's most potent omega 7 compared to any other sea buckthorn supplement (we've tested our competitors & the results might scare you). It's this unique & rare omega that has been shown to alleviate dry eyes from the inside-out and help your body maintain healthy levels of moisture at the cellular level.
If you are looking to finally alleviate chronic dry eyes, or just want to improve your overall health, SIBU Sea Buckthorn Berry Omega 7 supplements are a must!
"I have had dry eyes for almost twenty years and have tried a gazillion omega oils from fish oil, krill oil to flaxseed oil and nothing has worked until I found this! I highly recommend this brand of sea buckthorn oil!!!"
~ Oakina S.