Beauty Tap's "Beauty Experts" love SIBU! These Aestheticians, Cosmetologists, and Make-up Artists Know What they're Talking About!"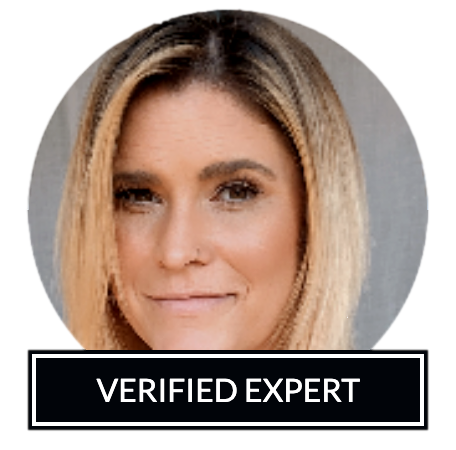 Jenny Roberts | Trained Cosmetologist, Make-up Artist
OK, so we all know we need to make sure we are getting enough Omega - 3's in our diet. But did you know there are more of them out there, that have just as amazing benefits? Specifically, Omega-7, which I didn't even know existed! This fatty acid can aid in cardiovascular health, reduce elevated lipid levels and high blood pressure, inflammation, and excess fat gain(who doesn't want that?!?) all at the cellular level. Omega-7 is actually produced naturally in the body, so when a supplement of such high quality as Sibu is introduced, magic happens! The beauty of Sibu is in its formulation. It is sourced and cultivated as it was hundreds of years ago by the native people of the Himalayas. Sibu is a fair-trade company that prides itself on the ethical treatment and wages for its farmers. They also triple test each batch for purity and efficacy, AND produce the highest and purest potency on the market! It is also tasteless, so no fishy burps follow!
I am a supplement junkie, so when I find one that can do the job of many, I jump at the chance. I have been taking the Sibu Seabuckthorn Oil soft gels for a few weeks in conjunction with the Sibu Seaberry Seed Oil and have already noticed a difference in my skin's texture, my energy levels, and digestion. I do believe these have made it on the roster permanently!

Shannon Dymond-Tynes | Licensed Cosmetologist/Barber
Love these! Was so glad to open the bottle and be greeted by an omega vitamin thst did NOT smell of fish oil or the generic medicine scent. As a beautician I have many clients that ask me what they can do to stimulate hair and nail growth, and I usually recommend them biotin (with proper diet and exercise of course) but now I just might recommend Sibu! I myself take biotin and have had healthy, quick-growing hair and nails, so when I switched them for Sibu to test out it's claims of 'hair and nail support' I was pleasantly surprised to see the same results if not better! And the omega benefits for the heart give it a leg up. I've had no negative effects since using them, they do not react in any way with my other vitamins and supplements I take for anemia, so my only caution would be to make sure you do not have any allergies to the ingredients of the capsule or sea buckthorn oil. Great supplement!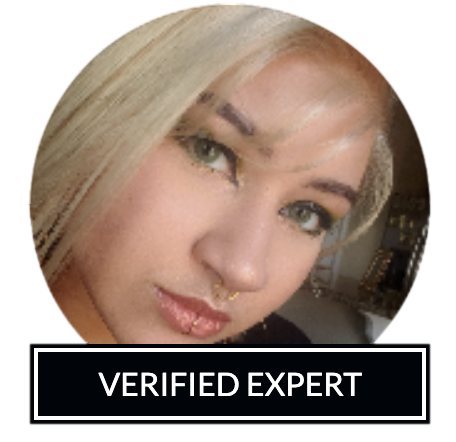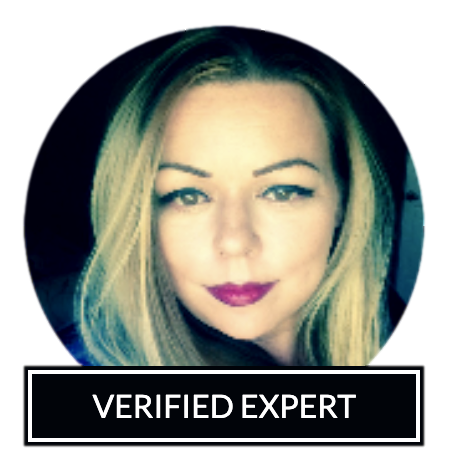 Kristin Coxe | Beauty Industry Expert (15 years)
I found this supplement easy to take in gel form and without any funny after taste like so many other similar supplements on the market. The gel tabs are not too large, making them easier to swallow. I like that there is no risk of drug interaction with other medications and also no harsh side effects. My skin does have a nice, healthy glow to it and after two weeks of using these, I also see some pretty rapid growth in my hair. I recently colored my hair (maybe 3 weeks ago) and my roots are already in need of a touch-up! That's a major plus for me because my hair growth seemed to have stalled quite a bit once I hit the age of 40. The hair effect is reason enough for me to continue taking these. I'd recommend these to anyone with fine or thinning hair who is looking to increase hair growth and fullness.


Jo Anna Carlise | Beauty Advisor
To be honest I have been trying to look for the best supplements to take for a few years now and it is very hard to find a good source. It is also very hard to find a good source of fish oil and most contain harmful chemicals or do not have the sufficient nutrients that your body needs. These fish oils also leave a nasty aftertaste that discourages me from taking them, luckily with the Sibu Vitamins you don't get that aftertaste and they are dedicated to finding the best sources of ingredients that they put into their products. Before hearing about The Sibu Vitamins, I thought the best source of omegas came from fish oil supplements and to be honest I had not heard about omega 7 before so it was so interesting when I heard about this product. So far after using these vitamins for about two weeks I have noticed that I have had more energy and I am able to get more done during the day. Another thing I noticed is that it has improved my appetite in the mornings, because I used to wake up not feeling hungry or my body couldn't really tolerate most foods in the morning. On most days I would choose a sweet breakfast but since I have been taking these supplements I have been able to tolerate and even crave savory foods instead. I do think that this product has to be paired with a nutritious diet to get the best result, but there are just so many benefits from taking these vitamins, I am so excited to see the long-term benefits!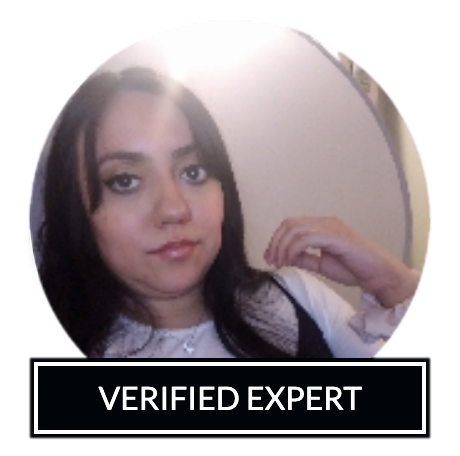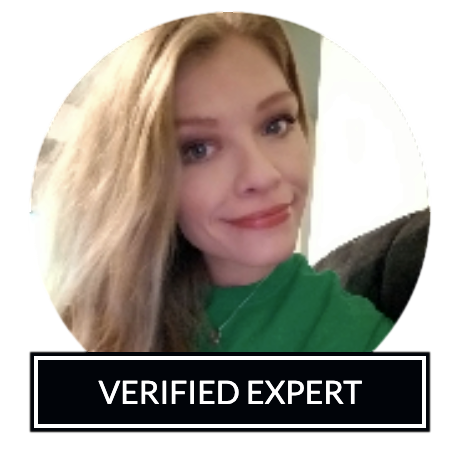 Sara Egan | Beauty Advisor
These omega 7 soft gels work overtime from the inside out to promote healthy skin, hair and nails. The high potency formula is vegan and organic and what I love most about omega 7 fatty acids for skincare, is that they aid in collagen regeneration as well as reducing inflammation. I have combination acne prone skin and I take this dietary supplement daily in the morning along with a multivitamin to promote all over skin health. Good skin for me starts with what i put into my body so having a good supplement like the sibu omega 7 soft gels is a must for clearer skin. They did not leave an off taste on my mouth and are small enough to be swallowed easy. I would recommend these to anyone looking to incorporate fatty acids in their dietary supplement.

Karen Liliana Del Valle | Licensed Esthetician
When it comes to taking supplements, I'm not the biggest fan, but the SIBU Omega 7 soft gels truly helps you understand that healthy skin starts from the inside out. You can buy the most expensive skincare or treatments and still deal with conditions simply because of the health of your organs. This supplement supplies the body with Omega-7 which is very nourishing and can even help to maintain healthy blood levels. In terms of my skin, I did see a difference in the texture and complexion. I have oily/acne-prone skin and a clean diet is especially important to prevent breakouts. Taking the soft gel capsules for a week, I was able to see my skin calm down and finally have that soft and supple feeling. Also, my hair did enjoy the benefits as well, I usually shed hair every single day but after a week it significantly decreased and felt much stronger. Not only this product make you feel great, it helps you feel confident in your body function. The health of your organs can determine many factors in skincare or self care in general. If you've been wanting to add a supplement into your diet, these Omega 7 soft-gels are the way to go for efficiency and real results!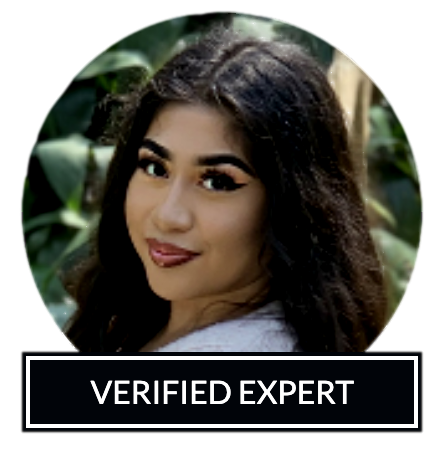 Candace Schwartz | Beauty Expert/Advisor
These Sibu Omega-7 sea Buckthorn Oil soft gel vitamins have pretty much everything you need for a great skin, hair, nail support, heart health and intestinal health. I love the health benefits of the omega-7, since it is a fatty acid and has vitamin A in it which is vital to collagen production and healthy skin. It also helps your hair and nails grow long and strong and fights off wrinkles. Sea buckthorn contains a higher concentration of fatty acid, up to 40%.
As far as the anti-aging benefits, these softgels are very effective at anti-aging as and improving your skins elasticity. They also hydrate your skin and relieve the dryness in your body, even dry eyes!
I was pleasantly surprised when I tried one that it did not have any bad taste to it like some vitamins do. It was very easy to swallow and the pill is not oversized by any means. I love these Sibu soft gels is a product that is cruelty free, vegan friendly and organic! Take two of these a day and your set!

Kayla Re'Nae | Beauty Expert
SIBU OMEGA - 7 Sea Buckthorn Oil Soft-gels come in a red-tone and smells like a syrup. I decided since these supplements are highly potent (1000mg) that one tablet will be just fine for me daily to start. After one use, I felt incredibly energized and present with my eyes becoming less dry. Having a healthy digestion is important to me when it comes to maintaining a smaller waist. It's my secret aside from exercising, eating healthy foods, and drinking plenty of water! I enjoyed how these gentle supplements did not upset my body nor rush me to the restroom right away. My feminine rose has increased 10x in moisture too! My body loves these already! I would highly recommend trying this product in combination with the SIBU Sea Berry Therapy Sea Buckthorn Seed Oil (30ml) to gain healthy wins nourishing the inside & out of your body.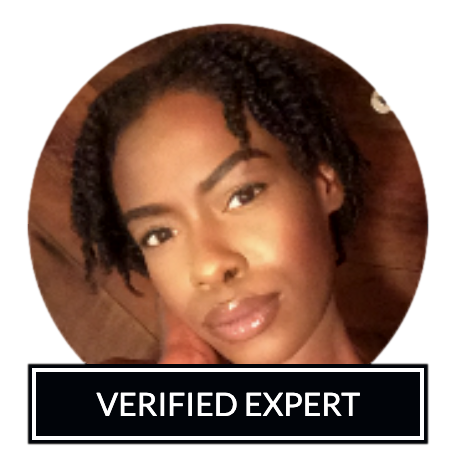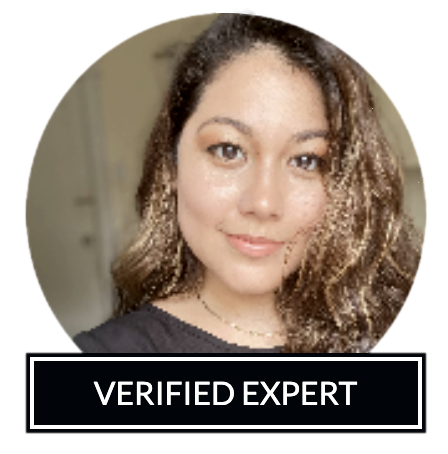 Stephanie Parada | Beauty Expert/Advisor
The SIBU Omega-7 sea Buckthorn Oil is by far my favorite supplement for nails, skin, and hair. Making them look stronger, smooth, and full of life! I love that it comes in soft gels which makes them easy to swallow. You will notice your nails growing faster and stronger, your face smoother and brighter and your healthy stronger and healthier. I started noticing its valuable properties after a week of using it. In case you are wondering Omega 7 maintains and improves skin elasticity especially fine lines and wrinkles. An interesting fact is that it actually helps cells retain moisture in the mucous membranes and so improves irritation, discomfort, and inflammation in dry eyes! A great fact to know especially if you wear contact lenses like me!

Amy Abreu | Beauty Schools of America Specialist
When it comes to taking supplements I struggle with being consistent only because I don't do well with pills. I normally prefer to go with either a powder, liquid form or gummie. However because I fell in love with the Sea Berry Seed Oil I told myself you have to do this. SIBU Omega 7 Soft-gels are 100% organic cruelty free and most importantly vegan soft gel. I was relieved when I opened my bottle and saw that the capsules are small ,this made it more comfortable for me to take. It didn't irritate my stomach and no fishy after taste. I think that you really need to give yourself at least 30 days to see and feel results. I have noticed my nails have become a bit stronger and my hair looks fuller healthier. Overall I give this supplement 5 stars , for those of you who struggle with taking pills trust me this one is easy to take.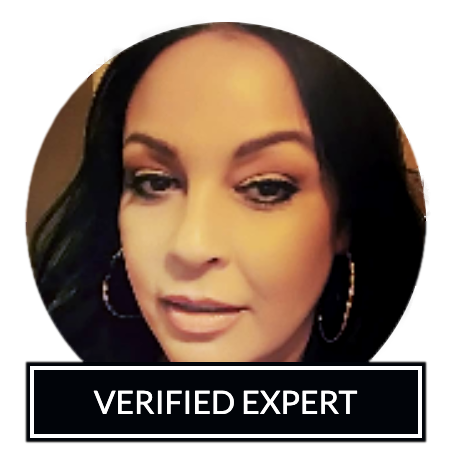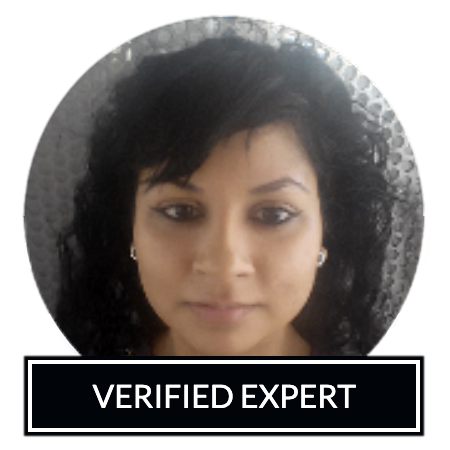 Askruti Sheth | Beauty Expert/Advisor
Sibu Omega-7 Supplement with Sea Buckthorn Oil is a unique and intriguing product. After taking this supplement for one week, I noticed that my dry eyes and eye pain went away. As someone who is on the computer for about ten hours a day, wears contact lenses, has sensitive eyes and seasonal allergies, I was very pleased. I have eczema and tinea versicolor and I was not itching as much as I usually do. I also appreciate these pills are in the form of soft gels because it makes it easy to swallow. Sea Buckthorn Oil is such a powerful and underrated ingredient for hydration and has a number of health benefits including digestive and cardiovascular health. I have yet to confirm all the other benefits this product has to offer. I am currently taking a vegan Omega-3 supplement and I may consider switching.

Dorian Holguin | Esthetician & Beauty Guru
Stop the press! I have finally found an alternative to fish oil supplements, and I cannot say enough wonderful things about these seaberry capsules. Fish oil supplements are so highly recommended because they are high in Omegas. But ... the fish taste is disgusting. No matter when or how I take them, I always get the fish burps that make me gag.
I now have an alternative to fish oil that is even better for you. Seaberry oil is rich in nutrients. Particularly rich in quercetin, potassium, calcium and magnesium. In addition, they also contain reasonable amounts of vitamins B1, B2, B6, C, and E. Seaberry oil is also one of the only plant foods known to provide all four omega fatty acids - omega-3, omega-6 omega-7, and omega 9.
Ingested, seaberry oil is also great for your skin, digestion and may lower inflammation. As someone who suffers from an auto-immune disease, I welcome anything that can help reduce inflammation. Long gone are the days of uncomfortable fishy burps. I believe Vicki Vale would agree, these seaberry supplements are no Joke-r.