What You Should Know About Hyaluronic Acid Benefits For Skin Care and Aging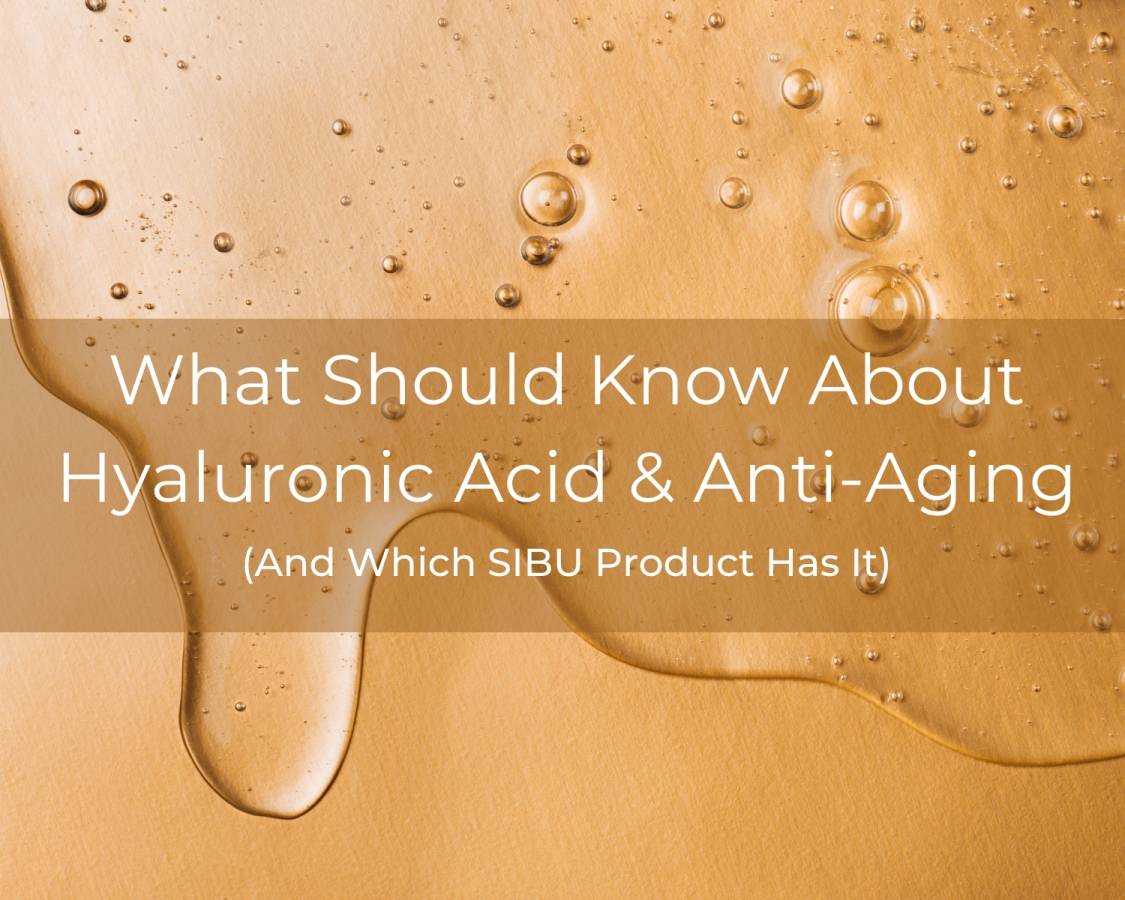 One of the easiest ways to maintain healthy skin is to hydrate. There are thousands of products on the market that aim to rejuvenate skin and make it appear more youthful by topically increasing the moisture of the skin.
While you may have tried many of these products before, you may not know that one of the best ingredients to use on your skin is Hyaluronic acid.
The thought of putting acid on your skin may sound scary, but you shouldn't worry – Hyaluronic acid actually works to keep your skin moisturized from the inside out!
Read on to find out how this amazing acid will deliver anti-aging and youthful skin enhancing properties.
What is Hyaluronic Acid?

Hyaluronic acid is an essential fatty acid that secures moisture and is already present in your skin. It is equally present in connective tissue, epithelial tissue, and neural tissue.
Hyaluronic acid plays an important support role to many areas of the body, but especially to the joints
and the skin.
Hyaluronic Acid is very hydrophilic (water loving) and has miraculous water retaining properties.
Just one gram of this powerful skin moistening acid contains up to six liters of water! Hyaluronic acids works to retain water in the skin, increasing elasticity, helps stimulate cell regeneration and promotes a tight, even skin tone.
What is Hyaluronic Acid Benefit your Skin & Minimize Aging?


Interestingly, the human body on average has around fifteen grams of Hyaluronic Acid at all times, but as we age, the amount within the skin begins to lessen.
Unfortunately as we get older, our skins moisture begins to drop as a direct result of the drop in the amount of Hyaluronic Acid.
Adding Hyaluronic acid to your beauty regimen can combat this drop in moisture and minimize the effects of aging.
Hyaluronic acid also has additional properties that benefit the skin such as protecting from harmful UVB rays, a major source of skin damage.
How To Use Hyaluronic Acid Serum As Part of Your Skin Care Regimen

While there are many foods high in hyaluronic acid, and although you can find it in supplements; when it comes to daily skin care routines, topical application is most effective.
Why?
Hyaluronic acid has the ability to permeate the outer layer of the skin, unlike collagen, thus boosting the elasticity and moisture of the skin.
Choose a Hydrating Facial Serum or cream for the most effective source of Hyaluronic Acid and apply it to your skin daily by patting a few drops all over your face and neck before following up with a face cream to lock in moisture.
Let us know if you've tried Hyaluronic Acid as part of your skin care routine before and how it's benefited you. If you haven't tried it yet, feel free to leave a comment with any questions you may have, we'll be happy to hear from you.