SIBU Omega 7 Self-Love February Sale

Give your health & beauty some extra love and TLC all month in February! For a limited time, purchase any SIBU Omega 7 Supplement & get a free gift (or two!) with your order.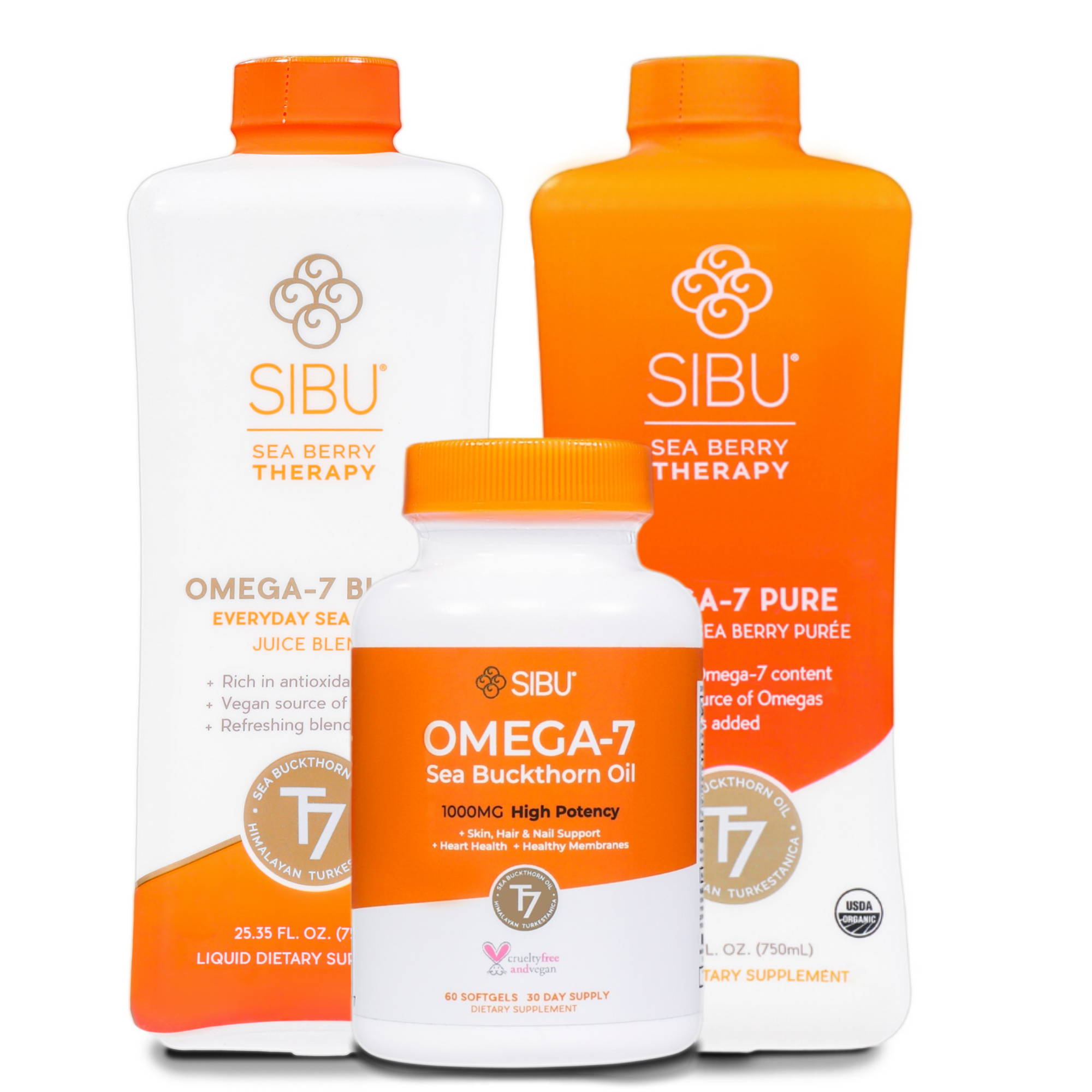 SIBU Sea Buckthorn Omega 7 Supplements for a (Very) Healthy Heart & More...
The way omega 7 benefits your heart is truly amazing!...
Unique nutrients and the rare omega 7 may help lower your risk of diabetes and heart disease as it helps regulate cholesterol and blood sugar levels in your body.
In addition to regulating these levels, omega 7 can help reduce fat cell accumulation and help keep artery walls smooth and strong so that blood can flow easily.
Similar to omega 3 which helps lower your bad cholesterol (LDL), omega 7 does the same, but goes one step further and may actually help raise your good cholesterol (HDL)!
Not to mention, sea buckthorn has the unique ability to help signal your body to stop storing excess fats. An unhealthy weight can greatly increase your risk of cardiovascular disease and lead to many unwanted health problems.
♥️ ♥️ ♥️
All month February purchase any SIBU Omega 7 Supplements and get a free gift (or two!) when you shop. No coupon needed. Free items will be added automatically to your cart