SIBU Body Cream Reviews & Results
"It's too greasy!"
"It's too sticky!"

"It's not hydrating enough"

"The fragrance bothers me"
These are just a few of the most common reasons we hear as to why a person doesn't like their body cream.
Introducing, your new favorite body cream...
SIBU Moisturizing body cream is 100% natural with a calming fresh citrus scent made with orange and lemon essential oils (no irritating artificial fragrance)
The light, yet emollient cream is rich enough to hydrate and moisturize dry, cracked, flaky skin and silky enough that is absorbs quickly, with NO GREASY, STICKY residue.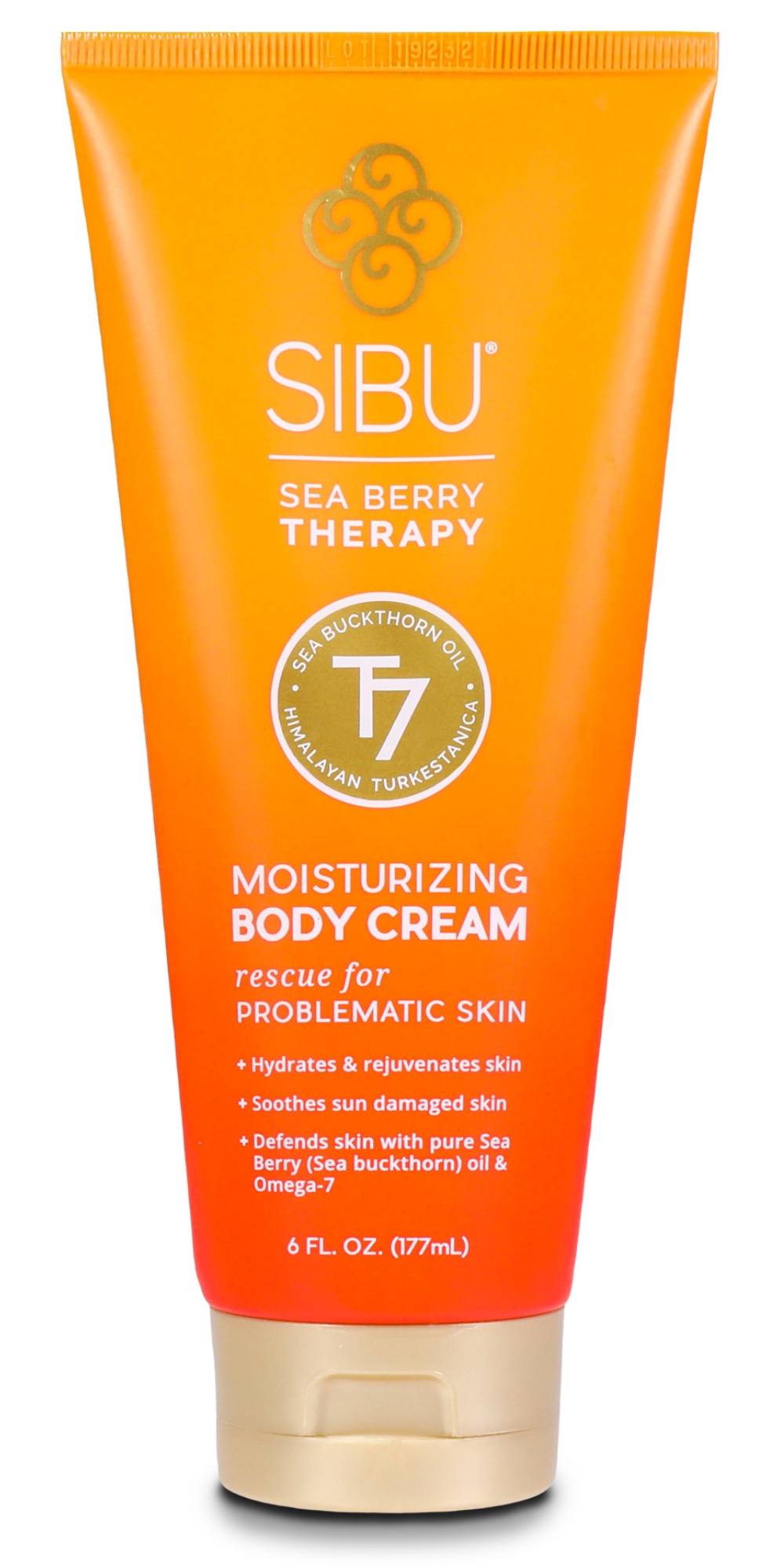 See what Fans have to say About the Moisturizing Body Cream
"I love this cream it Really helps with dry skin. And it's not greasy."
~ John L. | Verified Customer
"This body cream is amazing! It leaves my skin silky smooth. It absorbs quickly since it's not too thick like some other creams. Those creams just sit on your skin not this one. It also smells great. To me it has a subtle citrus scent."
~ Danielle B. | Verified Customer
"Lovely body cream that works well for my dry, sensitive skin. I can trust the ingredients, too."
~ Ann H. | Verified Customer
"I love this body cream and am so happy to have been introduced to it. It's super moisturizing without any stickiness or greasiness whatsoever. I have dry skin in the winter and this makes my skin soft and smooth. I apply it daily after showering. It has a super mild odor which I really like because I'm sensitive to fragrances. I love that it's natural and cruelty free."
~ Donna B. | Verified Customer
"This is absolutely the best body cream I have come across in a long time. My skin is the softest it's ever been."
~ Elvira G. | Verified Customer
"I purchased this for my 10 year old's eczema. He has been using it for about one week and for the first time ever (except when on prednisone) his eczema is almost gone, his skin isn't dry and itchy. The product smells great, I've been using it too and my skin looks fantastic! I just purchased another bottle."
~ Pat P. | Verified Customer
"Works wonderfully for Rosacea! After not being diagnosed with Rosacea for three years and then trying everything prescription wise for Rosacea, the Sea Buckthorn items really work for me. They are the only things that are helping me. I highly suggest these items if nothing else is working for your Rosacea. Plus I have it on my arms, legs, and neck, so this stuff really calms it down in those places for me."
~ Teresa T. | Verified Customer
"This stuff is just the best. I have very sensitive skin with small breakouts of psoriasis. A previous reviewer mentioned that they had eczema or psoriasis & that this cream was helpful with their skin condition. Well, I can report a similar effect. I'm very happy with this product & I plan on continuing to buy it." ~ Courtney G.
"This is the only thing that keeps my cracked hands under control. Love this stuff!"
~ Beau B. | Verified Customer
"I love this body cream goes on so rich however it is never greasy. My skin feels so good since I started using it"
~ Debbie F. | Verified Customer
"Extremely helpful for dry skin."
~ Anya J. | Verified Customer
"Exceeded my expectations at treating dry skin. Great product!"
~ Cynthia B. | Verified Customer