Get Up to 2 FREE Gifts When You Shop Omega 7 Supplements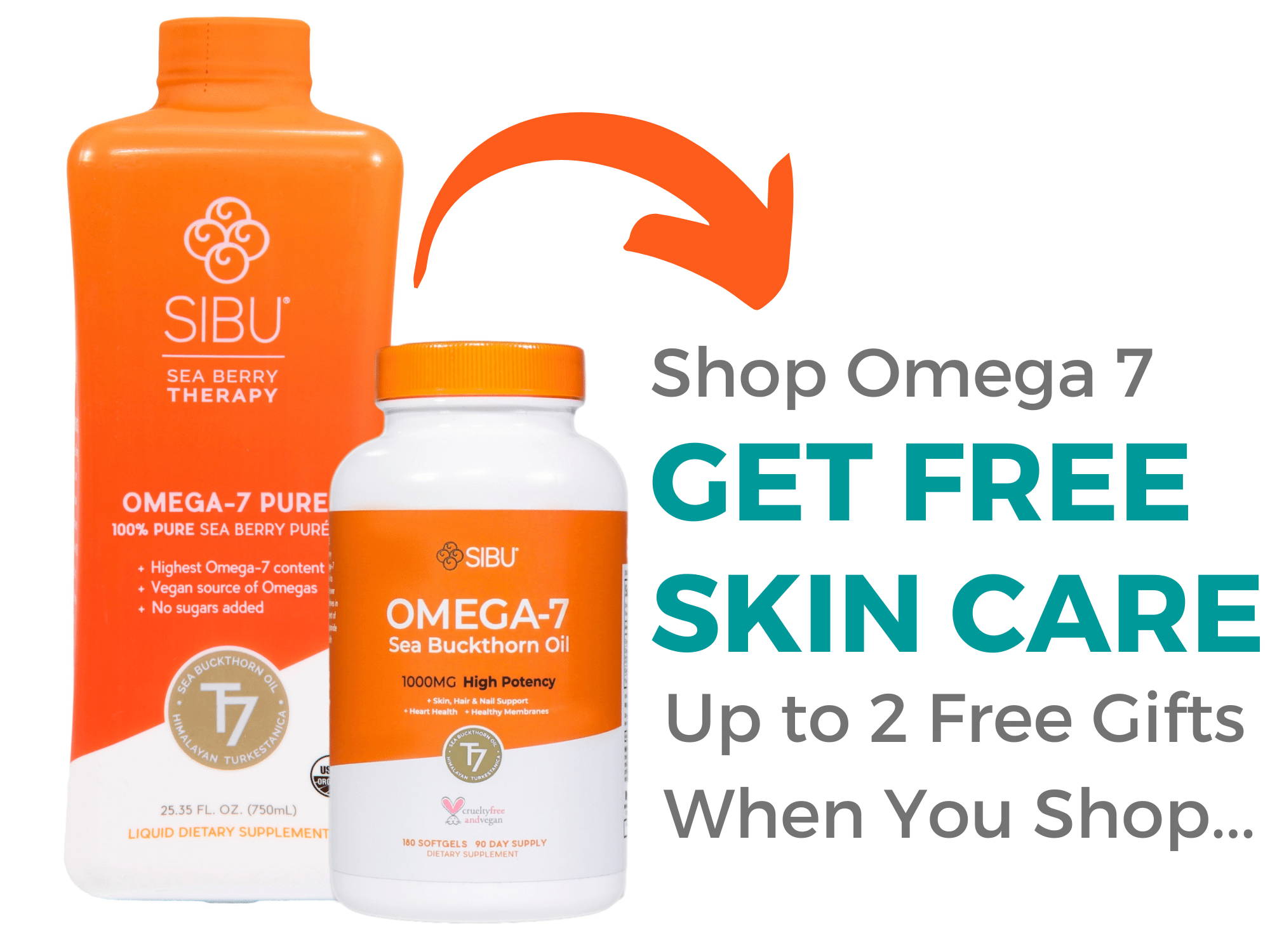 Get Free Gifts When You Shop Omega 7 Supplements *
* Free gifts only valid when purchasing SIBU Omega 7 Support softgel supplement or Omega 7 Pure supplement
Spend $59.95 On Omega 7 Supplements & Get a FREE Hydrating Facial Serum
The SIBU Hydrating Facial Serum penetrates into the deeper levels of your skin, carrying with it hyaluronic acid to effectively increase & retain more hydration, naturally and at the cellular level. Did we mention it helps stimulate collagen production?
Spend $100 Get a FREE Hydrating Serum & Face & Body Bar
All the benefits of the Hydrating Serum mentioned above + The Face & Body Bar! You'll never go back to a "regular" bar again. Naturally cleanse, heal and hydrate your skin every time you use it. Use it as your daily facial cleanser for clear, healthy skin, or use it in the shower on your entire body. Your skin will look better and feel better because of it!
Spend $150 Get a FREE Hydrating Serum, AND Age-Defying Eye Cream
Gifts galore! Get two free gifts, need we say more?...
All of the Hydrating Serum benefits mentioned above + the Age-Defying Eye Cream to help eliminate wrinkles, under eye bags & dark, puffy circles. The eyes are the first to show signs of aging (or premature aging) so caring for this delicate skin, the right way, is essential for youthful skin. Get both gifts free when you shop & spend $150 on SIBU Omega 7 Supplements.