6 Skin Beautifying Benefits of Rosehip Oil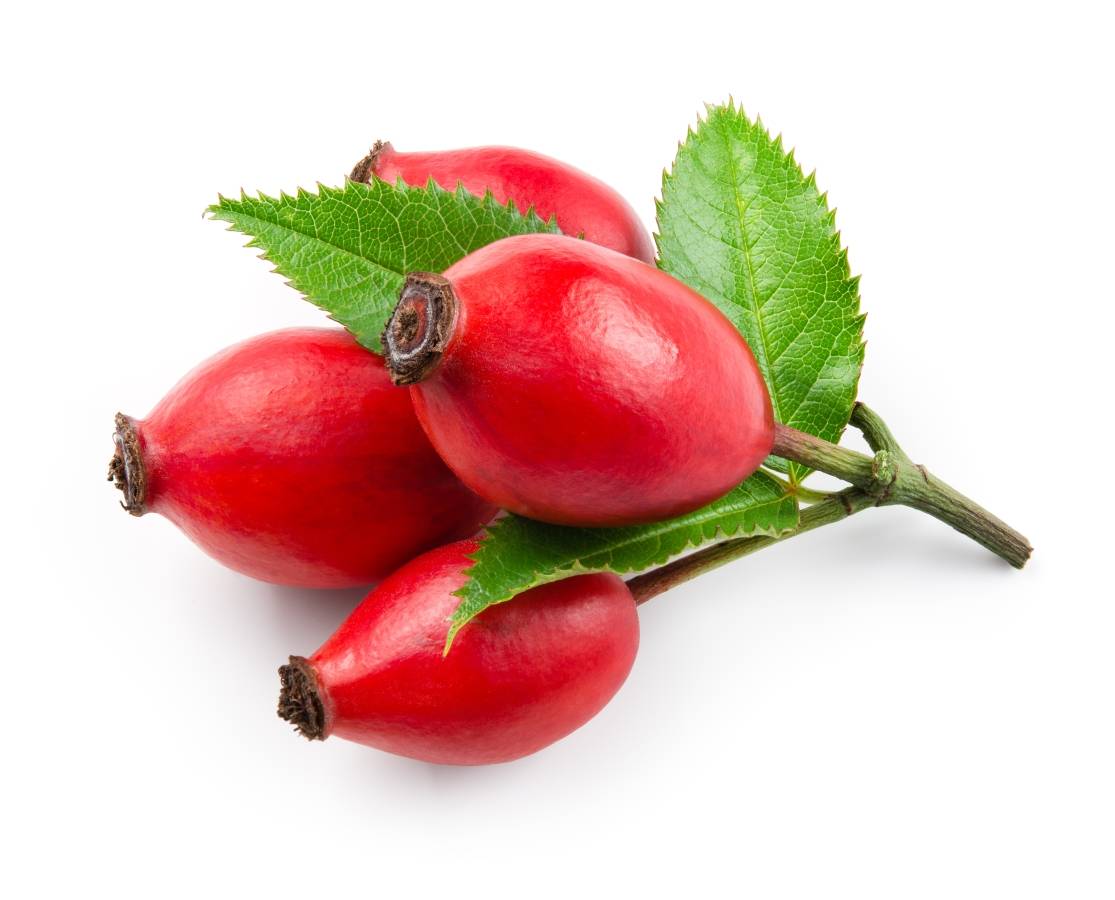 So Many Beauty Oils, Why Rosehip Oil?
It's no hidden secret, essential oils can provide some very astounding benefits for your skin. Rosehip oil is definitely one that stands out above the crowd.
Rosehip oil has been around for centuries and earned recognition for its various healing properties, and for good reason. Research shows that rosehip oil may be one of the best sources of skin repairing EFAs.
No one oil is perfect, but rosehip oil has all the markings of a powerful, healing, hydrating and youth promoting beauty oil. Read on to learn why rosehip oil is so effective and why it's still being used today, even after thousands of years…
In the world of skin care, rosehip is often used to produce oil, which is extracted from the seeds of the rosehip fruit.
This oil is known for its nourishing, hydrating, and anti-aging properties, and is often used in skin care products for its ability to improve the appearance of fine lines, wrinkles, and uneven skin tone.
Rosehip oil is brimming with skin-nourishing fatty acids like omega 3 and 9. The oil contains vitamins like A, C, and F, making it an all-time favorite for both young to mature skin.
6 Incredible Rosehip Oil Benefits for Your Skin...
Rosehip oil is widely recognized as a natural skin care ingredient. It is an essential oil useful for burns, acne, eczema, and psoriasis. Rosehip oil's healing and protective properties may help minimize damage from radiation therapy and early sign of aging and more:
1. Rosehip Oil is a Great Source of Lycopene
A study in 2013 shows that rosehip oil contains lycopene. Lycopene is an effective antioxidant that protects the skin from free radical damage.
2. Rosehip oil may help boost collagen production
Rosehip oil is rich in Vitamins— A and C—that support collagen. Collagen is responsible for the skin's firmness and elasticity.
Research shows that rosehip slows down the making of the MMP-1. The MMP-1 is an enzyme that breaks down collagen in the body... meaning, more collagen in your skin!
3. rose hip oil may help decrease inflammation & redness
In most skin conditions like eczema, inflammation and pain can occur. Rosehip oil is affluent in antioxidants and anti-inflammatory properties. The oil prevents water loss from the skin and addresses chronic skin dryness.
4. Rosehip Oil is Useful in Preventing & Diminishing Scars
Research in 2015 shows that using rosehip oil can reduce the appearance of scars and enhance scar-related skin discoloration.
5. Rosehip Oil Can Promote More Youthful Skin
The increased level of Vitamin C in rosehip oil makes it a powerful anti-aging ingredient. Vitamin C has antioxidants that could reverse ultraviolet light damage caused by free radicals. The Vitamin C in rosehip oil also promotes the reduction of wrinkles, which leads to premature aging.
6. Rosehip Oil Help Your Skin Retain More Hydration
There are two functions that our skin barrier performs. The skin barrier hinders the evaporation of water through the skin and protects the skin from pollutants.
Rosehip oil has omega fatty acids like gamma-linolenic acid (GLA). The fatty acids maintain the skin cell's natural lipids necessary for building up a healthy skin barrier.
Rosehip Oil & Which SIBU Product to Use...